Some cool new stuff to announce for you Wild Cards fans out there.
We have a couple of brand new original never-before-published Wild Cards coming up on Tor.com, and available for free. The first of them is "The Thing About Growing Up in Jokertown," by Carrie Vaughn, a prequel of sorts to FORT FREAK, featuring two of your favorite 5th precinct joker cops as teenagers. John Picacio just sent us the cover art, and as usual it's wonderful.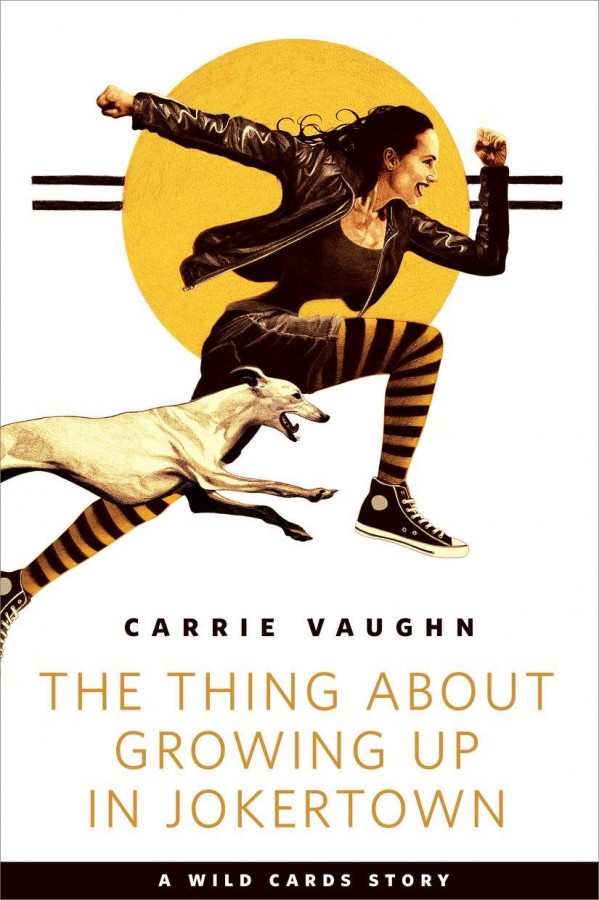 Carrie's story will be uploaded to Tor.com on December 21. Hope you'll enjoy the read. (I did).
Meanwhile, on other Wild Card-ish fronts… Tor taped hours of interview with myself and a whole legion of my Wild Cards writers in Kansas City, during the big launch event for HIGH STAKES, and will be releasing them in a series of videos. The first came out in late August. The second has just been released. Enjoy.
<lj-embed id="844″/>
More videos will be forthcoming in future months.
HIGH STAKES is available now from your favorite local bookstore and online bookseller. And if you're an autograph hound, we do have copies at the Jean Cocteau Bookshop with signatures from Melinda Snodgrass, John Jos. Miller, Ian Tregillis, and yours truly. http://www.jeancocteaubooks.com/bookstore/high-stakes-wild-cards/