This year's Emmy nominations were announced this morning, and once again GAME OF THRONES and HBO kicked ass and took names.
HBO collected more nominations than any other network… once again.
And GAME OF THRONES was responsible for a big chunk of those… 23 nominations all told, more than any other series… for the second year in a row (we had 24 last year).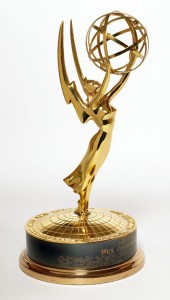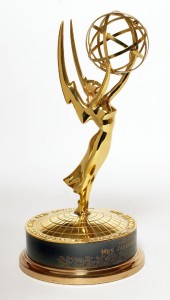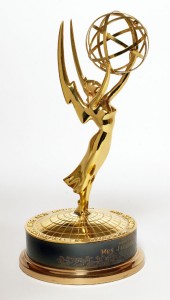 Last year we won Best Drama, and we're nominated once again this year, so we have a chance to make it two in a row… against a formidable lineup of competitors in HOMELAND, DOWNTON ABBEY, MR. ROBOT, BETTER CALL SAUL, THE AMERICANS, and HOUSE OF CARDS.
David Benioff and D.B. Weiss got a nod for Writing, which they won last year.
For directing, two nominations: Jack Bender for "The Door" and Miguel Sapochnik for "Battle of the Bastards."
And in the acting categories, GAME OF THRONES had its best year yet. Max Von Sydow was nominated for Best Actor in a Guest Role. Peter Dinklage and Kit Harrington both got nods for Best Supporting Actor. And in Best Supporting Actress, GOT snagged not one, not two, but three nominations; Emilia Clarke, Lena Headey, and Maisie Williams will all be vying for the Emmy.
I am thrilled and happy for all our nominees, of course… but it made me especially happy to see Kit and Maisie get some love from the Academy at last. About damn time, I say. They are several years overdue. (And I would have loved to see Sophie Turner on that list as well. I know, I know, I'm greedy).
For a full list of the nominees, go here:
http://variety.com/2016/tv/awards/2016-emmys-nominees-list-drama-comedy-acting-nomination-1201814021/
The awards will be presented on September 18 in Los Angeles. Two days ahead of my birthday this year, but maybe we'll get some presents anyway.