The local newspapers have all broken the story, so I might as well acknowledge it here as well.
Yeah, I bought a bowling alley.
Except… well… not really. I bought the former Silva Lanes property on Rufina Circle, a block off Cerrillos Road in south Santa Fe. But there hasn't been any bowling there since 2009, when Silva Lanes went bankrupt. And, indeed, all the lanes and interior furnishings were ripped out several years ago by a previous "buyer" who then failed to follow through with the purchase. So essentially I bought a huge empty derelict building (some 33,000 square feet) and a big parking lot.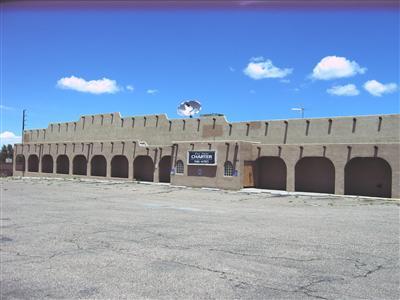 I also have acquired a very tall bowling-pin-shaped sign, for what it's worth (not much).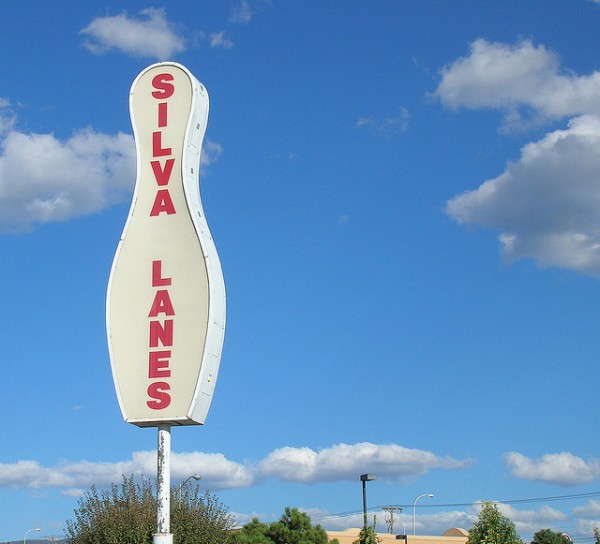 Sad to say (for bowling fans), I am not planning to bring bowling back to Santa Fe. (Some other folks are doing that, supposedly, with brand new lanes in the Railyard District a few blocks from the Cocteau). Nor will I be using the space for a karaoke bar. The previous owner tried that too.
The building, instead, will be used for art… not a traditional gallery, now, but a very exciting and innovative interactive art space. The exhibits will be designed and installed by Meow Wolf, a collective of forty-odd (some very odd) artists here in Santa Fe who have been doing some amazing things over the past decade, but have never had a permanent home before.
Meow Wolf will be announcing their plans in the next month. Till then, here are some stories:
http://www.sfreporter.com/santafe/article-9749-meow-wolf-to-take-over-old-silva-lanes.html
http://www.santafenewmexican.com/news/business/martin-meow-wolf-join-to-make-silva-lanes-an-art/article_a2c265d9-73c9-5059-be92-260fadeb064e.html
http://www.abqjournal.com/522152/news/old-bowling-alley-on-its-way-to-an-artistic-transformation.html
And check out the Meow Wolf home page, for a better idea of the kind of stuff they do.
http://meowwolf.com/
I think this should be very exciting, and real boost to local tourism, the arts scene, something kids of all ages will enjoy. But that's really up to Meow Wolf. My phone has been ringing off the hook with calls from people wanting comments about this, but I'm not the guy to talk to. Bottom line, I am just the landlord. The dream, the vision, and the hard work all belong to Meow Wolf.
But it should be cool.
And yes, we're going to keep the big bowling pin. I insisted.
Current Mood:
null