We have a big weekend coming up at the Jean Cocteau Cinema.
We're extending the runs of both INTERSTELLAR and HIROSHIMA MON AMOUR, so you'll be able to catch both of those off and on during the week. Check the showtimes on our website for dates and details. But we're also opening a new film tonight. It's called BEFORE I DISAPPEAR. Check outthe trailer, looks like fun:
<lj-embed id="518″ />
Tomorrow morning, Saturday, we launch another one of our television marathons. We'll be screening the entire first season of the new WGN dramatic series MANHATTAN, which is filmed right here in Santa Fe on the replica of 1943 Los Alamos that they built back of the College of Santa Fe. If you haven't seen MANHATTAN yet, you should. It's terrific, and if there's any justice it will competing with GAME OF THRONES next year when the Emmys roll around. (And no, it's not set in New York, it's about the Manhattan Project).
<lj-embed id="519″ />
Keep a sharp eye out and you'll spot GAME OF THRONES alumnus Harry Lloyd, the late great Viserys Targaryen, at the Lab, part of the induction team. Harry's in London just now, and won't be able to join us for the marathon, but other members of the cast and crew may be on hand.
Best of all: admission to all the MANHATTAN screenings will be FREE. So come and enjoy the show, and be sure to buy plenty of radioactive popcorn and glow-in-the-dark cocktails.
That's not all, either. Come Sunday, December 7, the Cocteau will sponsor another of its famous author events. HAMPTON SIDES, the author of the bestselling novel of Arctic exploration, IN THE KINGDOM OF ICE, will be here to talk with me about his book, his career, the Arctic, James Gordon Bennett, and anything else that come to mind.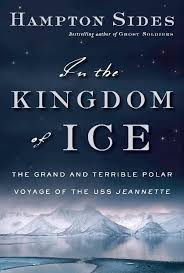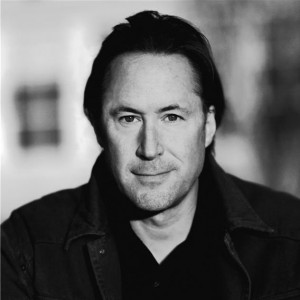 Admission is free with the purchase of a hardcover book, $5 with the purchase of a paperback, and $10 without book purchase.
Speaking of books… the Cocteau still has a huge stock of autographed books if you're looking for a Christmas present for that reader in the family. Junot Diaz, Anne Perry, Melinda Snodgrass, Pat Conroy, Neil Gaiman, Dennis Lehane, and many more are all available. And of course we have lots and lots of my own titles, including the brand new worldbook, THE WORLD OF ICE AND FIRE. If you're in the neighborhood, stop on by, catch a show, have a popcorn or a beer, and peruse the shelves.
See you at the movies.
Current Mood:
null