DANGEROUS WOMEN, the big crossgenre anthology that Gardner Dozois and I edited for Tor, was announced as the winner of the World Fantasy Award for Best Anthology of 2013 on Sunday, at the World Fantasy Convention in Washington, DC.
I wasn't able to attend the con this year (I do hope to be at next year's event, in Saratoga), but Gardner was on hand, and accepted for the both of us.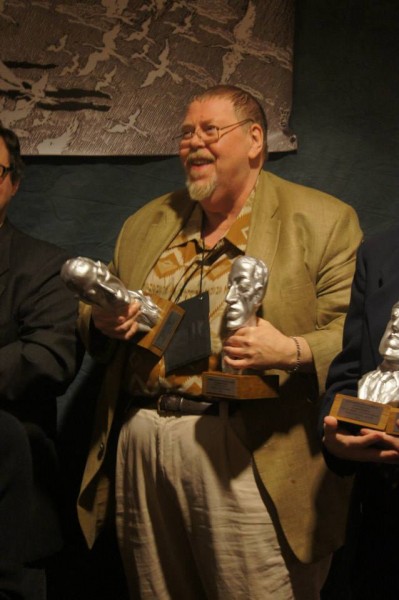 The news came as a pleasant surprise… nay, even a shock. Neither Gardner nor I thought we had a prayer of winning. The anthology shortlist was very strong this year. But this one is case where I was glad to be proved wrong.
My thanks to the fans and readers who nominated us, to the judges who chose us as winner, to our editors and publishers and all the rest of the good folks at Tor and Harper. And of course to our writers, whose talents made DANGEROUS WOMEN. We had a great lineup:
INTRODUCTION, by Gardner Dozois
SOME DESPERADO, by Joe Abercrombie
MY HEART IS EITHER BROKEN, by Megan Abbott
NORA'S SONG, by Cecelia Holland
THE HANDS THAT ARE NOT THERE, by Melinda Snodgrass
BOMBSHELLS, by Jim Butcher
RAISA STEPANOVA, by Carrie Vaughn
WRESTLING JESUS, by Joe R. Lansdale
NEIGHBORS, by Megan Lindholm
I KNOW HOW TO PICK 'EM, by Lawrence Block
SHADOWS FOR SILENCE IN THE FORESTS OF HELL, by Brandon Sanderson
A QUEEN IN EXILE, by Sharon Kay Penman
THE GIRL IN THE MIRROR, by Lev Grossman
SECOND ARABESQUE, VERY SLOWLY, by Nancy Kress
CITY LAZARUS, by Diana Rowland
VIRGINS, by Diana Gabaldon
HELL HATH NO FURY, by Sherilynn Kenyon
PRONOUNCING DOOM, by S.M. Stirling
NAME THE BEAST, by Sam Sykes
CARETAKERS, by Pat Cadigan
LIES MY MOTHER TOLD ME, by Caroline Spector
THE PRINCESS AND THE QUEEN, by George R.R. Martin
For those of you who missed DANGEROUS WOMEN in hardcover, the anthology is being released in mass market (in three volumes) by Tor in the US and HarperVoyager in the UK. All three of the British paperbacks and the first two of the American are on the stands, and available from Amazon and other online booksellers. Gardner and I are very proud of this one. We hope you check it out.
For the full list of this year's World Fantasy Awards winners, go to:
http://www.locusmag.com/News/2014/11/world-fantasy-awards-winners-2014/
This is my third Howard. I won Best Novella for "The Skin Trade" a couple of decades ago, and more recently a Lifetime Achievement Award… which I guess makes this one a post-lifetime achievement. I look forward to lining up my three HPLs on the mantlepiece.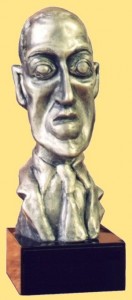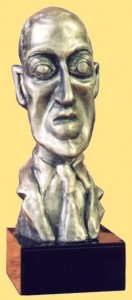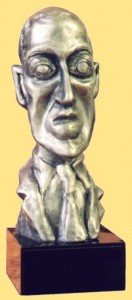 Aieeeeeeeeee…………………….
Current Mood:
null