Oldtimers here may recall that my old website once included a Signed Books page, where I offered autographed copies of some of my older, out of print books and foreign editions for sale via mailorder. Mostly as fan service. The books were usually hard to get, and of course many of my readers lived far away from my various tour stops and cons, making it unlikely that they'd ever get an autograph by any other means. In the beginning, we never got more than a few orders a week. I used to fill them myself, once upon a time. Later my minions took that over.
But as the years passed, the number of orders rose and rose, and the number of queries grew even faster. Signing and shipping those books ate up more time every week. So much so that when we redesigned the website a year or so back, we closed the Signed Books page. That was intended to be temporary. I figured I'd open a new and improved version of the page, with a shopping cart system, to make things easier on all concerned… but somehow we never got around to it.
Last year, at Christmas season, I got a lot of emails about that. Readers wanting to buy autographed books as gifts, as they had in previous years. And now Christmas approaches again, and once more we are getting the same sort of emails.
This year, though, we have an answer. Of sorts. No, I am not going to reopen the old Signed Books page on the website. I don't have the time to personally inscribe dozens of books every week, and my office staff no longer has the time to pack and ship them. I need my loyal minions for other tasks, alas.
HOWEVER… as it happens I also have the Jean Cocteau Cinema now, and the Cinema is also the state's smallest and most exclusive bookstore, where ALL the books on sale are autographed. Yes, needless to say, I drop by the Cocteau every so often, and sign piles of copies of my own titles… plus, we also have a wide stock of books signed by the many great authors who have appeared at the Cocteau for interviews, screenings, readings, and similar events.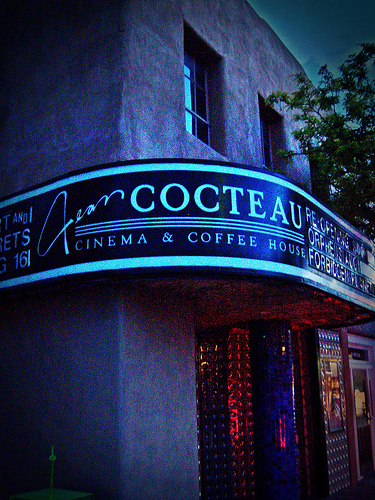 Up to now, those books have only been available to those who stopped by the theatre in person. But after fifteen months in business, the stocks have built up, so we're going to try offering certain titles by mailorder. See how that goes. If we run into unanticipated problems, I may need to shut this down again… but my staff at the Cocteau are game to give it a try, so let's see how it works.
Let me stress: ALL purchases, payments, and queries should go to the Cocteau. Please do not email us here at the office. I shut down the old Signed Books page because I did not have the time, and I still don't. The theatre HAS the time, the personnel, and the books.
Please also note: the books on offer are all autographed, but they ARE NOT inscribed or personalized, and that is not a service we can offer. I don't even personalize books at my booksignings any longer. I did so for decades, and happily, but I've gotten older and the lines have gotten much, much longer, it's not something I can do any more. You'll just need to settle for my illegible scrawl.
Anyway… let's try this out, see it it flies.
DANGEROUS WOMEN just won the World Fantasy Award for Best Anthology (yay!). The Cocteau has 14 signed hardcovers in stock, I am informed, so we'll make that the first offering.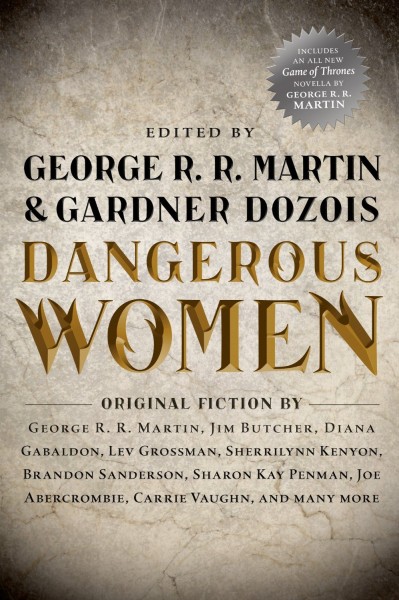 The price is $32.50, plus $15 for shipping and handling (media mail) or $25 (priority), within the US. Overseas and foreign, please enquire.
PayPal will be ONLY form of payment we can accept at present. Payments, orders, and queries can be sent directly to the Jean Cocteau Cinema (and Bookstore!) at jeancocteausantafe@gmail.com
Yes, we will offer other titles soon. My own books, and those by the other writers who have appeared at the Cocteay. But let's start with this one first. Call it a trial run.
A DAY LATER: Okay. Wow. That worked. All our signed hardcovers of DANGEROUS WOMEN were gone within four hours. We got 45 orders for the 14 books. (We will try to get more, but that may take a while).
So: no more DW orders for the time being. We will offer some other books. See my next post.
Current Mood:
null