We posted an entry last year about an upcoming Game of Thrones social game that was in the works from start-up Disruptor Beam. Well, the Disruptor Beam team has been toiling away over the past year and the fruit of their labor is now live and available for you to play on Facebook.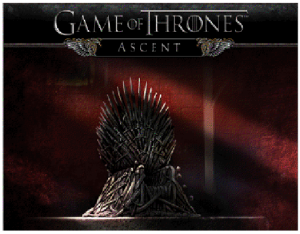 This is not only the first social game based on the events and characters in A Song of Ice and Fire, but it gives fans an opportunity to live the life of a noble within the world of Westeros !" something that you don't necessarily get to do by just watching the television. From what Disruptor Beam tells me, as a player you make political, military and economic decisions that impact others, as well as the game's overall storyline.
We've seen the game for demonstrated here at the office and, without knowing that much about social games or Facebook, I can see that the Disruptor Beam team has put great effort into creating an immersive Game of Thrones experience. Players claim their birthright by choosing which of the Great Houses they'll swear allegiance to, select their lineage, secure their holdings, develop their lands and reputation, and assign sworn swords to quests, while forging alliances.
We were given tons of custom artwork and dialog text to approve (The game is huge, I went through approvals on inventory lists that were infinity long), so Radoff and company seemed to care a great deal about getting the details right.
Check it out at: http://apps.facebook.com/gamethrones
Let us know what you think.
Current Mood:
null