Just six days left to make your Hugo nominations. Nominations close on March 10.
To continue with my own thoughts and recommendations… let's talk about Best Professional Artist.
This is one of the toughest categories, I think. There are so many incredible artists working in our field at present, it is very difficult to winnow the list down to just five.
Let me start, once again, with the same shocked revelation I make every single damned year. Did you know that neither ALAN LEE nor JOHN HOWE has ever won a Hugo? In fact, I don't believe either one has ever even been nominated. To my mind, that's outrageous. These are two of the most important, influential, and talented fantasy artists ever to lift up a paintbrush, whose influence in the field has been enormous. It is long past time they got some recognition.
JOHN PICACIO won last year's Hugo, after umpty-ump years of being a bridesmaid. It was great to see John standing up there clutching a Hugo at long last, and his victory was certainly well deserved. He just keeps getting better and better. I like to think that his amazing work on the 2012 Ice & Fire calendar helped finally put him over the top. This year John did his own calendar, as well as some stunning covers. Check out his website at http://picacio.blogspot.com/ for a review of his body of work for 2012. Some amazing stuff there. Picacio definitely deserves another nomination, in my opinion.
This year's Ice & Fire calendar, the one for 2013, was illustrated by MARC SIMONETTI. Another astonishing artist, and one who had never been nominated for a Hugo. Time he was, I think. In addition to the calendar, Marc has also done several covers for the French editions of my novels from J'ai Lu, covers that were then reused in Brazil, and by various other publishers around the world. It was those covers that first drew him to my attention. Here's one: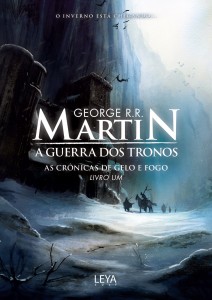 Then, of course, there's MICHAEL KOMARCK. My admiration for his work is well known. Komarck did the very first Ice & Fire calendar back in 2009, the ill-fated Dabel Brothers calendar; he has also done some gorgeous Ice & Fire artwork for Fantasy Flight Games and Green Ronin, and of late has established himself as the definitive Wild Cards artist with his covers for Tor's editions of the WC books, both new and old.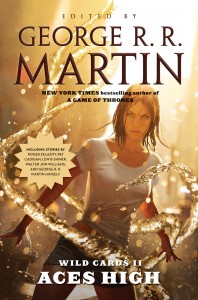 Komarck FINALLY got his first Hugo nomination last year, at Chicon. Of course, he went on to lose to Picacio in the final balloting. I plan on nominating him once again. You can see a lot more of his work at his own website: http://www.komarckart.com/
And that's five nominees right there: Alan Lee, John Howe, John Picacio, Marc Simonetti, Michael Komarck. Only five places on the ballot. Alas, there are a lot more than five great artists working in SF and fantasy right now. Among them are MARC FISHMAN and TOM KIDD, two more terrific talents. I've had the privilege of working with both recently. Fishman illustrated the Subterranean Press limited edition of A DANCE WITH DRAGONS, Kidd their limited of DYING OF THE LIGHT. We need more places on the Hugo ballot, I think (no, not really, just trying to make a point). Anyway, take a look at their stuff as well. I believe Tom Kidd has been nominated in the past, though he has never won a Hugo. Fishman has never even made the ballot. They are both worthy of consideration.
This is a hard one, as I said. There's no wrong answer here. The main thing, I think, is to consider ALL the great work being done in the field, instead of just rounding up the usual suspects. All too many times in the past, the ballot for Best Professional Artist has consisted of the same five names, as if no one else was worthy of the award. Nothing could be further than the truth.
Current Mood:
null