Sorry, Portugal.
When I put up the post about my Portuguese publisher winning the gold medal for being the first to release a translation of A DANCE WITH DRAGONS (see below), a number of readers in Croatia wrote me to say, no, the Croatian edition was out first. I had not seen the Croatian edition, or even a jpeg of its cover… but now I have.
They were right. Croatia was first. Portugal was second. Croatia gets the gold, Portugal the silver. (The bronze remains to be determined, so far as I know). Both Croatia and Portugal split the book into two volumes, and have thusfar released only the first half.
Here's the Croatian cover for volume one of DANCE: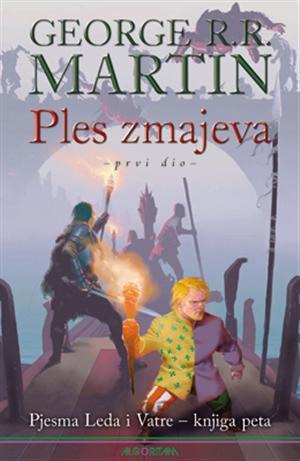 And here's their cover for the second part, which is not yet published, but is in the pipeline and should be out soon: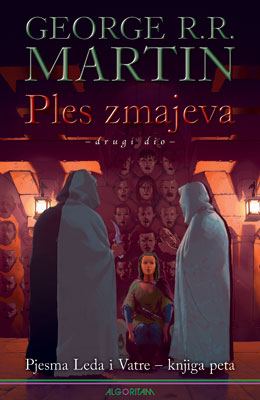 Meanwhile, filming of the second season of the HBO series in currently underway in Dubrovnik, so Croatia is doubly blessed. A lot of Croatians have been hired as extras and crew, and a few have speaking roles as well.
Portugal, on the other hand, gets a visit from me next spring.
So everybody wins. I hope.
Enjoy the read, whatever language you may be reading in.
Current Mood:
null