Filming on HBO's GAME OF THRONES series will be resuming in June, in Northern Ireland.
Maisie Williams, who will play Arya Stark, is preparing for her part by practicing her needlework. I though you might enjoy seeing these recent pictures of her that her mom was kind enough to send me.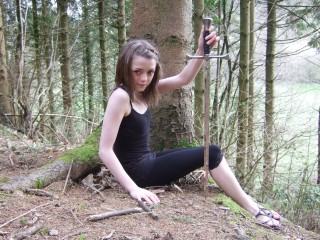 Her sword, of course, is the full-scale replica of Needle produced by the good folks at Valyrian steel.
You can get a Needle for your very own Arya at http://www.valyriansteel.com/
Current Mood:
null