… we have Iain Glen, another distinguished British veteran of stage and screen.
Glen has a really great website at http://www.iainglen.com/ Check it out. Not only does he have a list of all his credits, but the site includes clips from many of the film and television roles, so you can get a wonderful sample of his range and talents. I wish more actors had websites this good.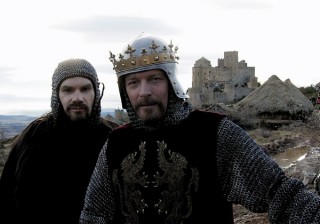 One of his credits was KINGDOM OF HEAVEN, Ridley Scott's marvelous film about the Crusades and the fall of the Kingdom of Jerusalem. Nicolaj Coster-Waldau also had a role in that film, hence the "gone to the wars" clue. But Coster-Waldau was not a kingslayer there, which was good for Glen, since he played Richard the Lionhearted. And killing Richard before his time would certainly have changed history. KINGDOM OF HEAVEN was filmed in Morocco… and Glen will be returning to those same locations to shoot the Pentos scenes for our pilot.
Iain Glen also appeared in MOUNTAINS OF THE MOON, co-starring as Speke to Patrick Bergin's Richard Burton. A wonderful performance in a fine film. Of course the character he will be playing in the HBO pilot, Ser Jorah Mormont, has never seen the Mountains of the Moon in Westeros, although the actor has seen the African version.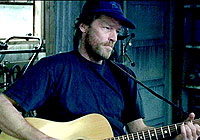 Like many of the best British actors, Iain Glen is a chameleon who often disappears into his roles. Visit his website and play some of his clips, and you may realize you have seen more of his work than you realize. He won't just play Ser Jorah, he'll BECOME him.
That's Ser Seven, and that's all folks.
For now.
Current Mood:
null