Ogre Jenni speaking! I am one of George's minions, and I work for Jean Cocteau Cinema in Santa Fe. It is a delightful place! If you are ever in Santa Fe, you simply must visit. We have a full bar with a variety of signature cocktails, we host magic shows and book signings, and every last tome in our bookstore is autographed by the author.
Speaking of books, the Jean Cocteau Cinema bookstore is having a sale! The following books are 35% off—check it out!
Neal Stephenson's The System of the World: NOW $11.00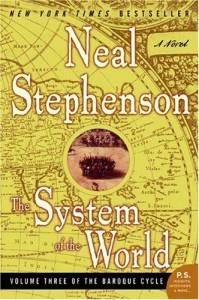 England, 1714. London has long been home to a secret war between the brilliant, enigmatic Master of the Mint and closet alchemist, Isaac Newton, and his archnemesis, the insidious counterfeiter Jack the Coiner. Hostilities are suddenly moving to a new and more volatile level as Half-Cocked Jack hatches a daring plan, aiming for the total corruption of Britain's newborn monetary system. Learn more!
Deborah Harkness' The Book of Life: NOW $18.85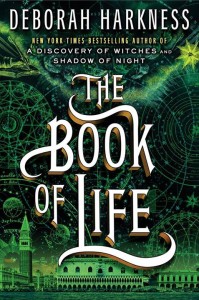 Fans of the All Souls Trilogy sent this highly anticipated finale straight to #1 on the New York Times hardcover bestseller list. Diana and Matthew time-travel back from Elizabethan London to make a dramatic return to the present—facing new crises and old enemies. At Matthew's ancestral home, Sept-Tours, they reunite with the beloved cast of characters from A Discovery of Witches—with one significant exception. But the real threat to their future has yet to be revealed, and when it is, the search for Ashmole 782 and its missing pages takes on even more urgency. Learn more!
Anne Perry's Death on Blackheath: NOW $17.55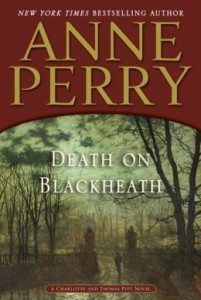 As commander of the powerful Special Branch, Thomas Pitt has the job of keeping Britain safe from spies and traitors. So there's no obvious reason why he is suddenly ordered to investigate two minor incidents: the blood, hair, and shards of glass discovered outside the home of naval weapons expert Dudley Kynaston, and the simultaneous disappearance of Mrs. Kynaston's beautiful lady's maid. But weeks later, when the mutilated body of an unidentified young woman is found near Kynaston's home, Pitt realizes that this is no ordinary police investigation. Far from it. Is Kynaston—one of Britain's most valuable scientists—leading a double life? Learn more!
Meg Cabot's Remembrance: NOW $10.40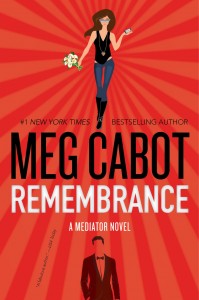 Fifteen years after the release of the first Mediator novel, #1 New York Times bestselling author Meg Cabot returns with a deliciously sexy new entry to a fan-favorite series. Suze Simon—all grown up and engaged to her once-ghostly soulmate—faces a vengeful spirit and an old enemy bent on ending Suze's wedded bliss before it begins. Learn more!
See you at the Cocteau!
—THIS MESSAGE WAS BROUGHT TO YOU BY THE MINIONS OF FEVRE RIVER—