… in Portugal.
The first translation of A DANCE WITH DRAGONS is just out. And the gold medal for fastest translation goes to Portugal.
Mind you, my Portugese publisher splits each book into two volumes, so this is only the first half of DANCE… but even so, the first volume is in the bookshops, and I'm told it has vaulted to the top of the Portugese bestseller lists.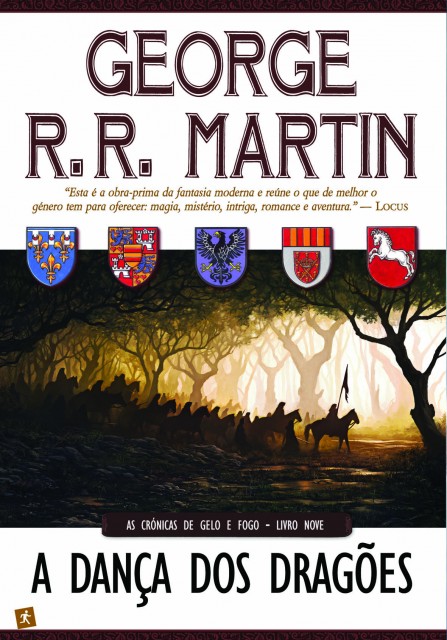 (cover art by Andreas Rocha)
So… which country will get the silver medal? Spain? Italy? Germany? Your guess is as good as mine, but I'll keep you posted.
Meanwhile, back in the States, DANCE fell to #3 on the NYTimes list last week, and this week is down to #4. But still in the top ten, nine weeks after publication.
Current Mood:
null