We are pleased as punch to be announcing the new cover for the upcoming graphic novel adaptation VOYAGING:Vol 1: The Plague Star.
With some excellent recommendations from some old friends and a few new ones, check out the full description below as well as the official cover reveal and Raya Golden's amazing final art without text.  Check out more of Raya's work and be sure to pre-order your copy today!
Many of you are familiar with the Thousand Worlds and this particular set of short stories as well as their most amusing antagonist.  Raya has chosen to keep that a bit of a surprise for prospective new readers and in the spirit of the Red Wedding we hope you'll keep the secret a bit as well.
(wink wink)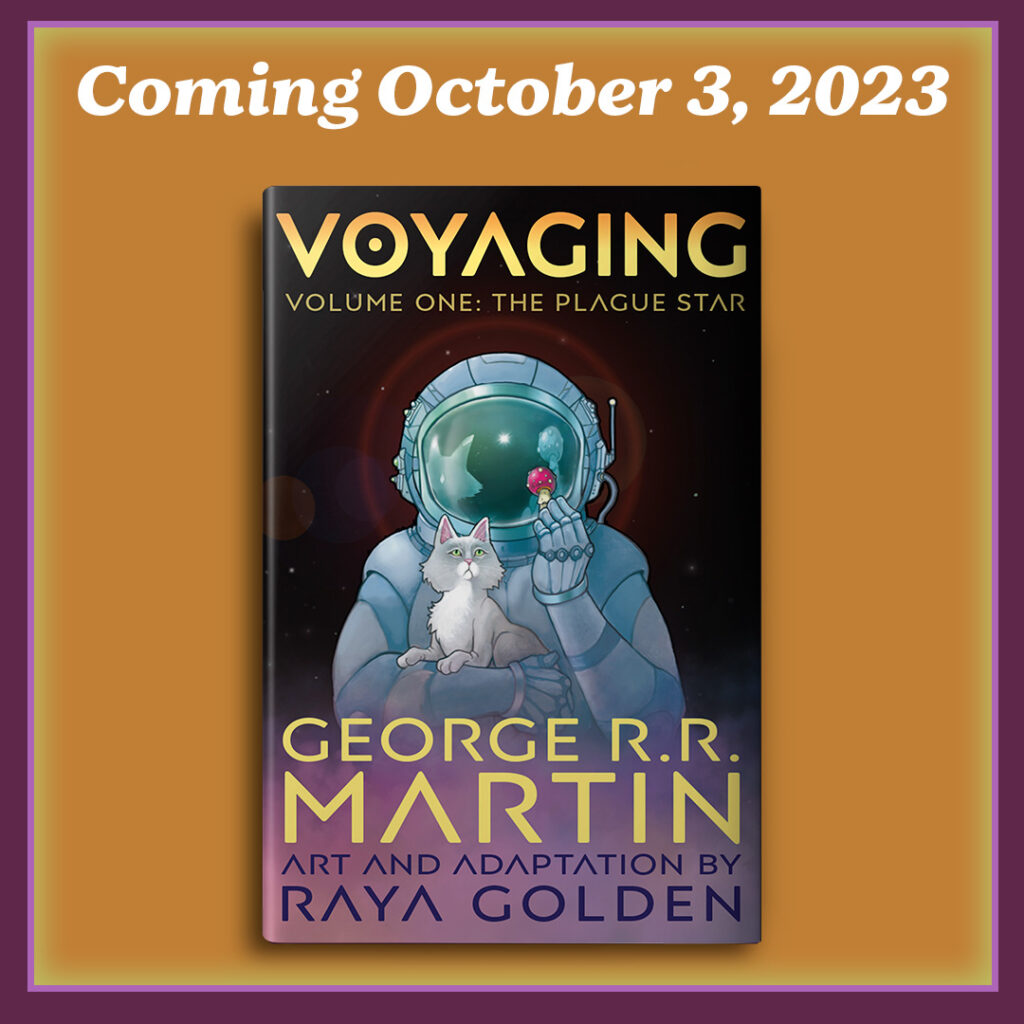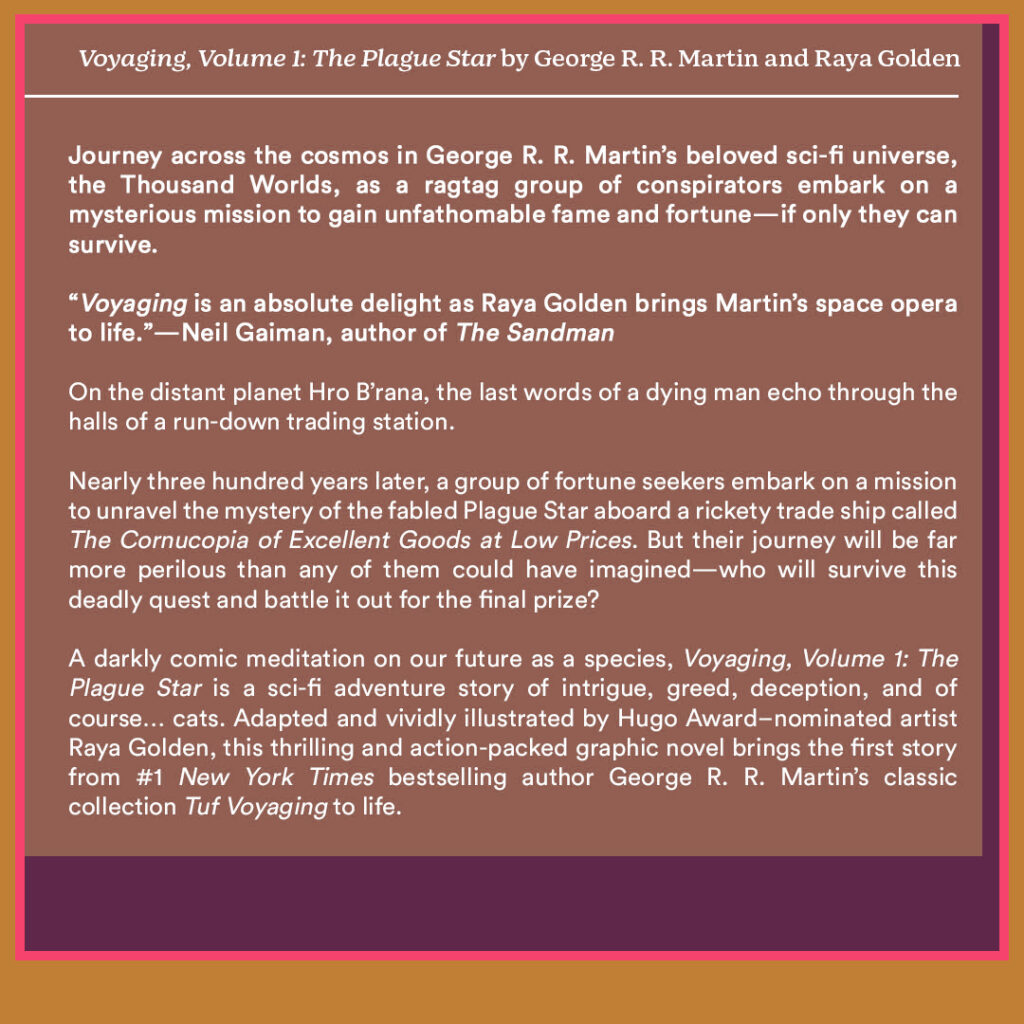 "Voyaging is an overly accomplished piece of science fiction that's as visually stunning a graphic novel as anything I've seen in my 52 years on Earth. George RR Martin's story is as imaginative as you'd expect from a master of fantasy (and longtime comic book fan), but it's Raya Golden's hypnotic art that makes this book shine brightly. With her clean, vibrant style, Golden is instantly in a class with elder statesmen like Frank Quietly. An absolute must-see/must-read!"
— Kevin Smith AKA Silent Bob, comics connoisseur
"Vivid, spectacular, and riveting until the very last page!"
— Sarah Andersen, New York Times bestselling author of Fangs and Sarah's Scribbles
George RR Martin has created a whole army of memorable characters, but Haviland Tuf marches (or at least, saunters amiably) in the vanguard of that army. Voyaging is an absolute joy as Raya Golden brings a space opera to life. It's funny, scary and delightful.
— Neil Gaiman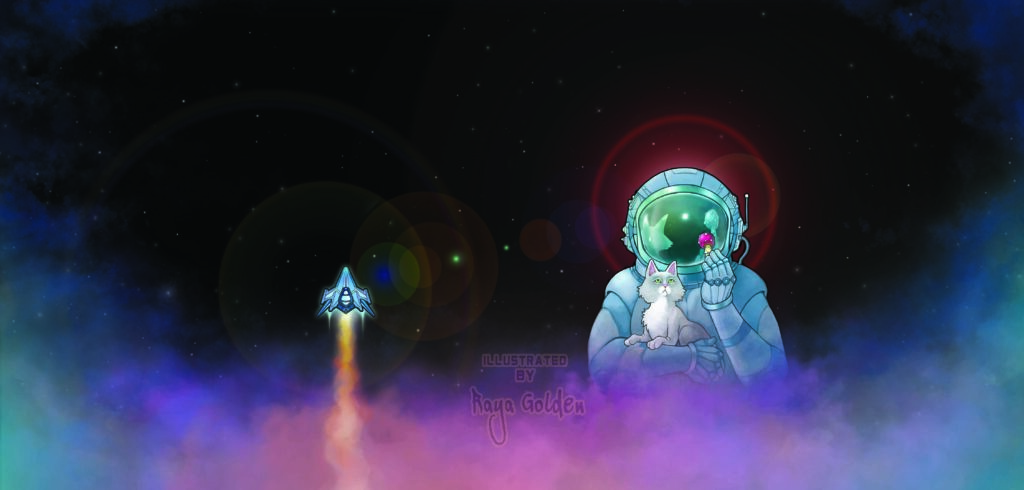 Current Mood:

satisfied