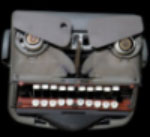 Last week the Writers Strike reached the Land of Enchantment, with picket lines in both Albuquerque and Santa Fe that shut down a couple of shoots.  The biggest turnout was Friday, when we picketed the Greer Garson Studios for most of the day.
HEY HEY HO HO
CORPORATE GREED HAS TO GO
Santa Fe does not have as many WGA members as California, of course, but while we don't have the numbers, we yield nothing to California when it comes to determination.
Some friends from distant lands joined us as well, including Neil Gaiman and Nnedi Okorafor.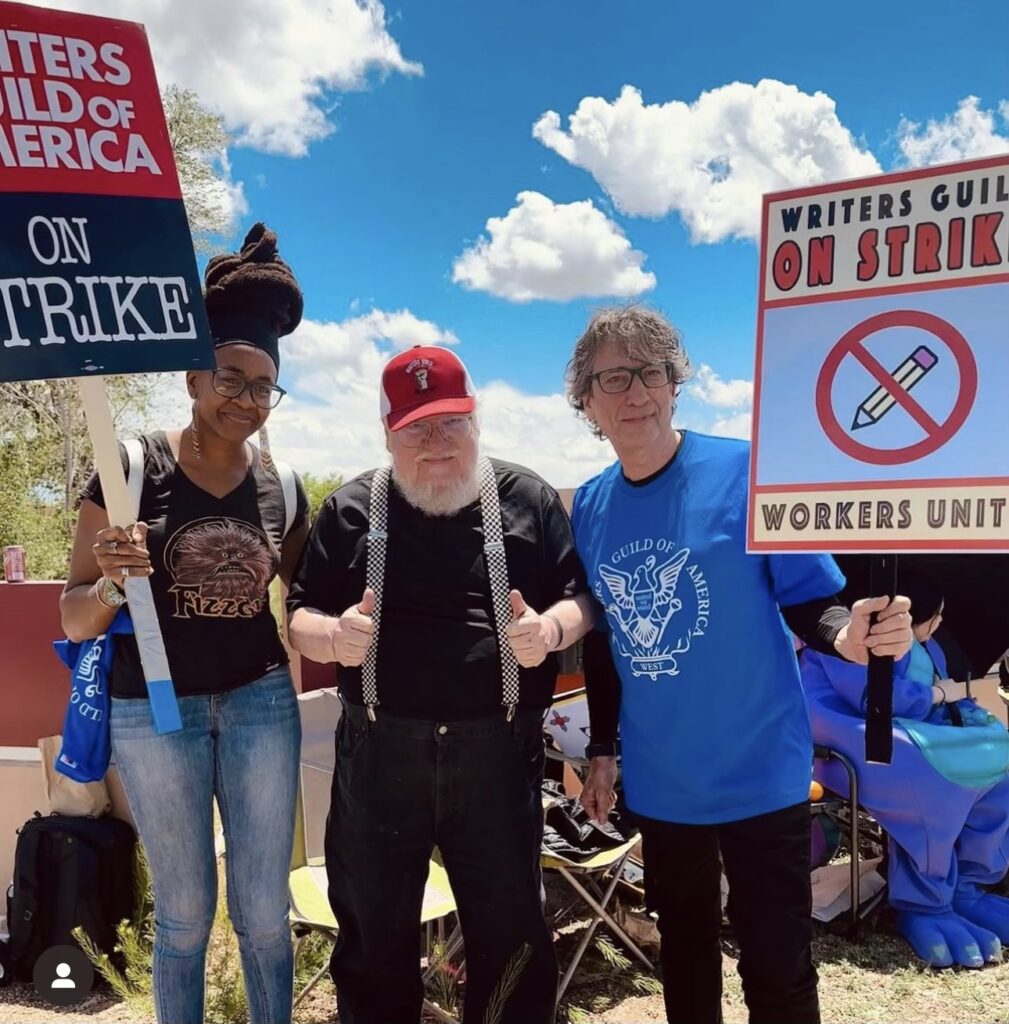 Rebecca Roanhorse as also on hand, along with bestselling author Douglas Preston (from the Authors Guild),  director/ producer Chris Eyre from DARK WINDS,  Melinda Snodgrass of WILD CARDS and STAR TREK fame, and all sorts of other good people.
Thanks to our friends in the Teamsters and IATSE, who have been staunch allies from the start, and to all the people who HONKED to show their support as they drove by.
HEY HEY HO HO
MINI-ROOMS HAVE GOT TO GO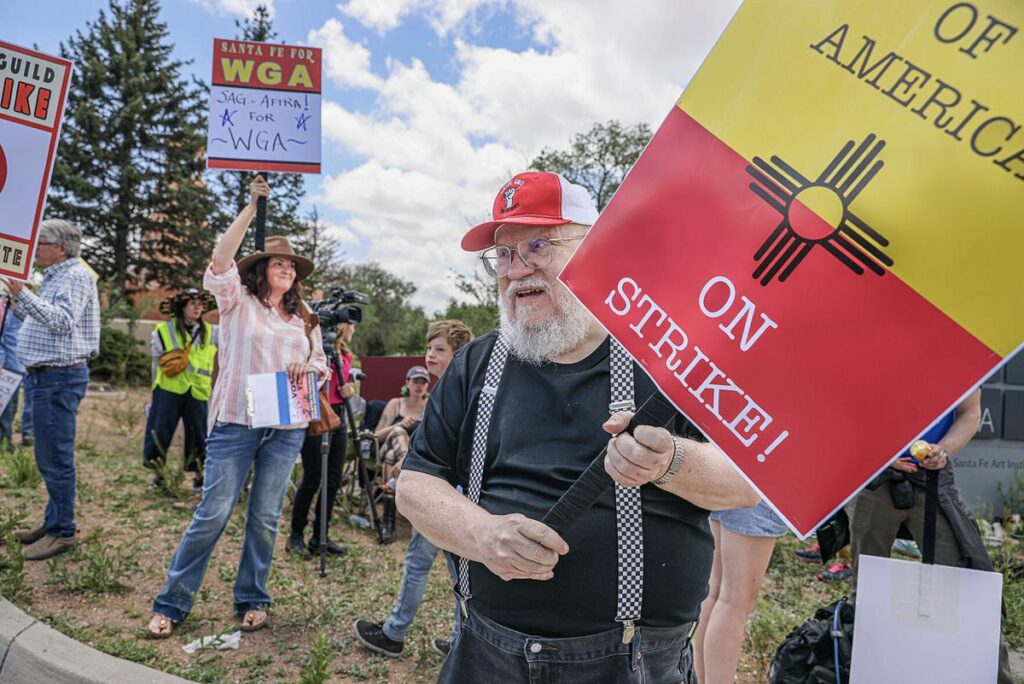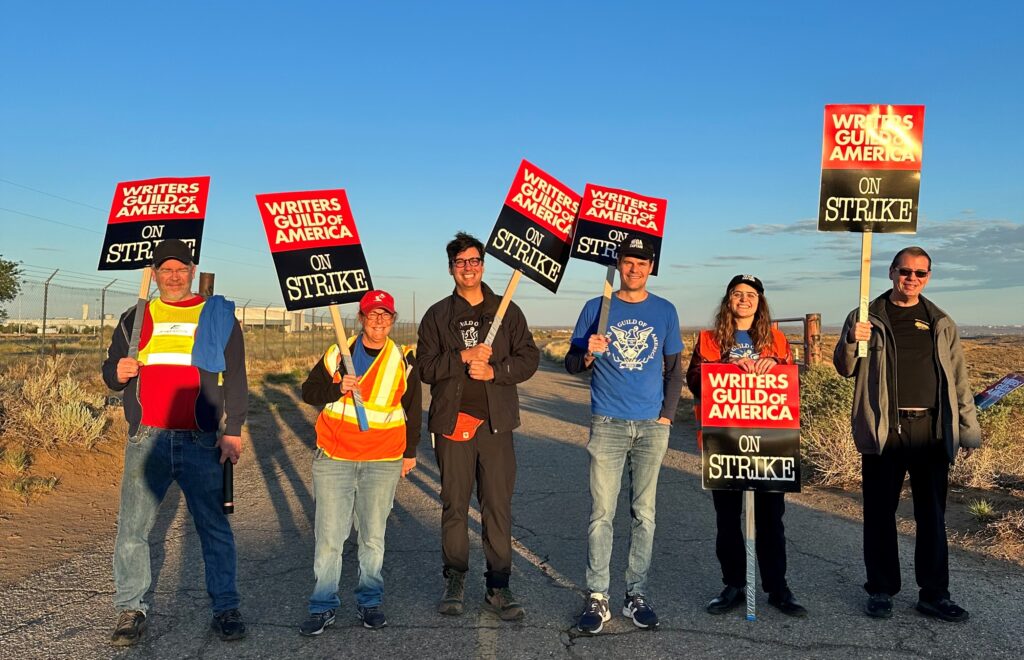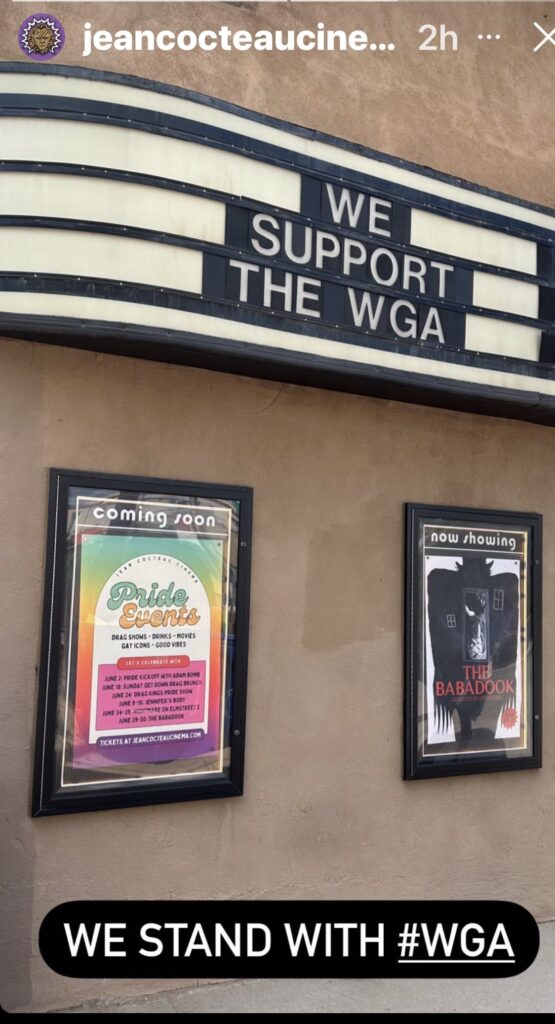 The strike is in its fourth week, but the Guild is more determined than ever.
A number of productions have been shut down, but so far the AMPTP won't even come back to the table.    There's nothing to do but redouble our efforts.  The issues here are too important for anything less.
I hope you're with us.   If so, HONK when you see our signs, in LA or SF or anywhere else.   And never never ever cross a picket line.
We'll be back when you least expect us.
Current Mood:

determined