After a long time chasing down one of our favorite artists, we've noodled him away from other projects long enough to complete this fabulous set of images for our official Song of Ice and Fire calendar next year.  Justin's twelve original pieces will immerse you in the Westeros world with beautifully hand painted designs that will put those AI algorithms to shame.
Pre order will be available soon but for now we will leave you with the cover of Justin Sweets 2024 Song of Ice and Fire official Calendar.
And if you want to see more of Justins amazing work check out his website. www.justinsweet.com
Enjoy.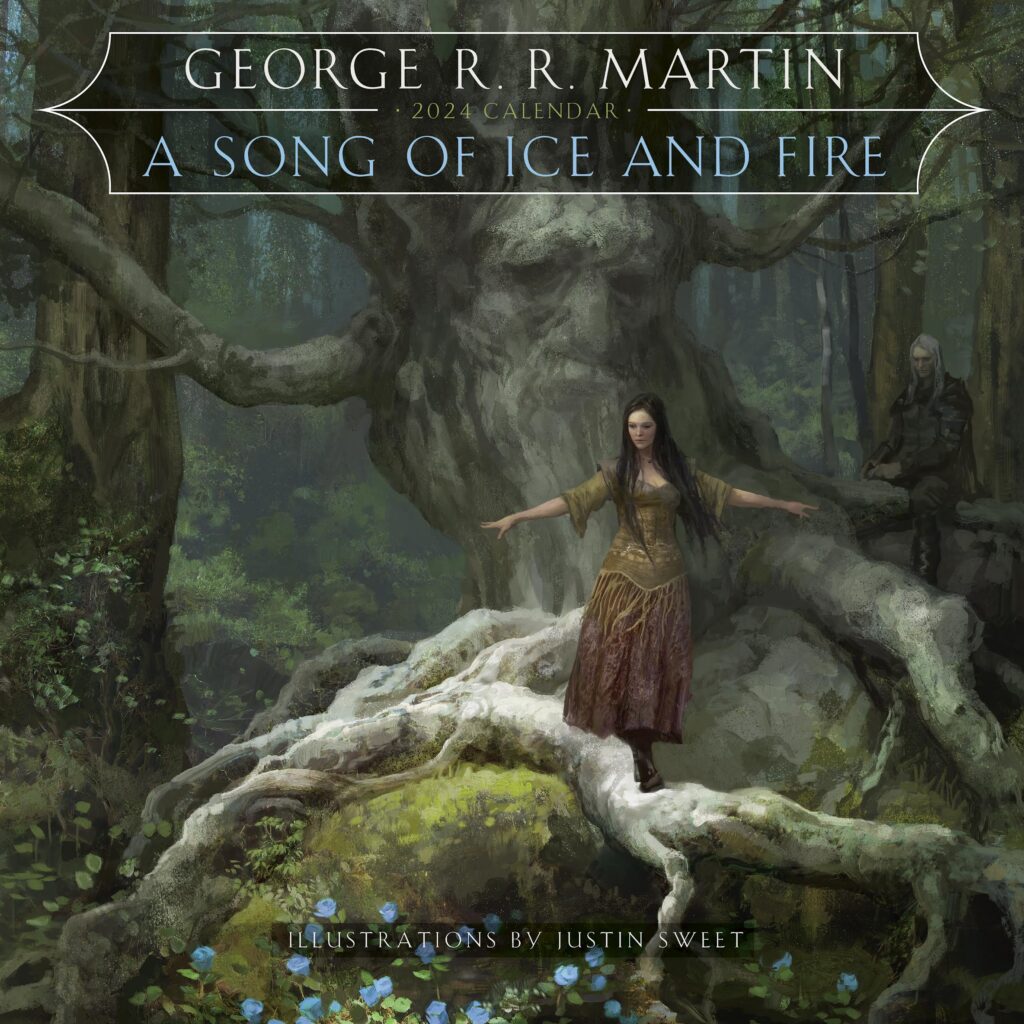 THIS MESSAGE HAS BEEN BROUGHT TO YOU BY THE MINIONS OF FEVRE RIVER