Here's another peek at the past, and the original pilot for GAME OF THRONES.
We shot the wedding of Daenerys Targaryen and Khal Drogo in Morocco.   Ian McNeice played Illyrio Mopatis, a magister of Pentos, and I played one of the wedding guests, presumably another magister.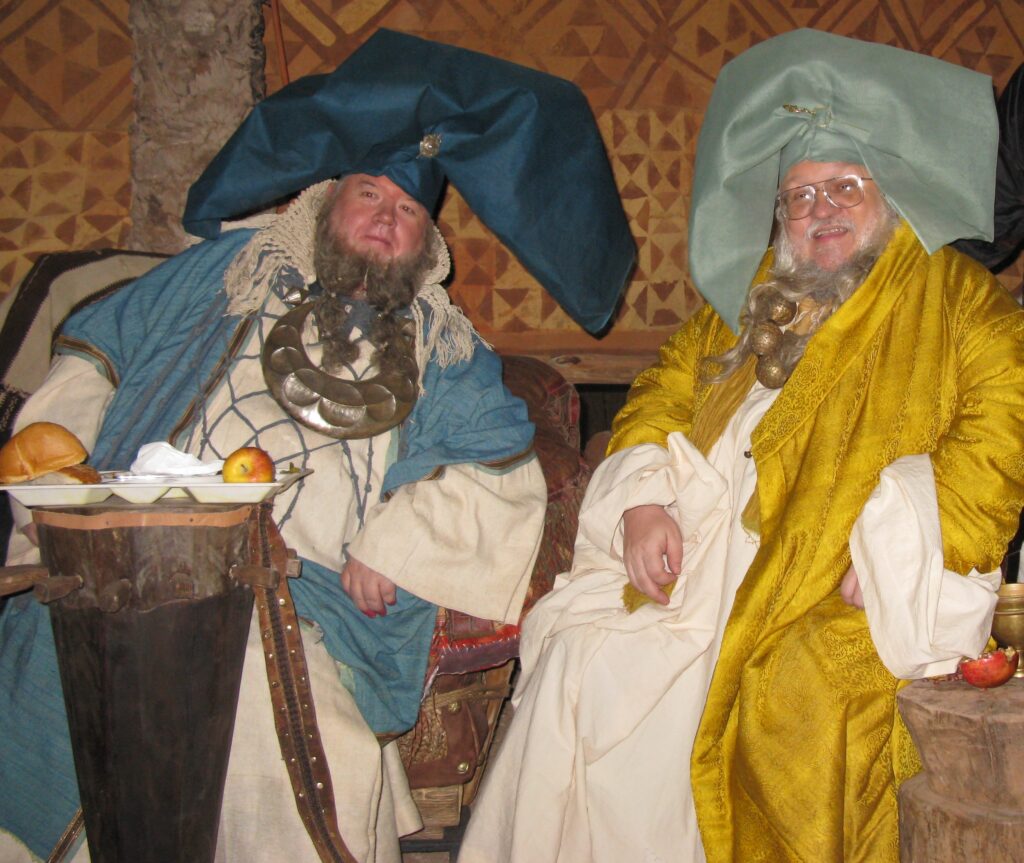 Both of us, alas, were left on the cutting room floor when Dany was recast and the wedding was reshot.   Ian McNeice was terrific as Illyrio, by the way, but a scheduling conflict made him unavailable for the reshoot.
I never did find time to do another cameo, but I suspect the show was better for it.
If you really want to see me do a cameo, I did two for BEAUTY AND THE BEAST in the 80s, and more recently had my brilliant turns in SHARKNADO 3 and Z NATION.  I made a swell zombie…
Current Mood:

silly