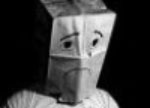 The Jets and the Giants both lost again this past weekend.   That seems to be the story of the season.  It feels as if I am writing the same post week after week.   There is no joy in Mudville… or in Gotham.
As ever, the Jets defeat was much worse.   They were crushed once again, this time by the Cardinals.   Sam Darnold was injured, so Joe Flacco got the start this week, but it did not make a dime's worth of difference.   Gang Green continues to look inept and unprepared on both offense and defense.  The Texans and the Falcons both fired their head coaches this past week, and yet Adam Gase continues to have a job.   It passes all understanding.   I have no idea how the Johnsons can continue to think of him as a good coach.
Instead of firing Gase after the latest loss, the Jets instead released Le'veon Bell, the star running back they paid a bloody fortune for when he was a free agent.   It is said that Gase never wanted Bell.   He certainly had no idea how to use him.  To me, that's another argument for dumping Gase, not Bell.  Bell has now signed with the Kansas City Chiefs, where I expect he will excell.   We shall see.   In the offseason, the Jets traded their best defensive player, Jamal Adams, to the Seahawks for a bag o' magic beans.   They also let their best wideout, Robbie Anderson, walk.   Got nothing for him.   Got nothing for Le'Veon Bell.   Others teams build around their best players, but the Jets seems intent on getting rid of them all.   It is the coach and the GM that they should be getting rid of.   At this point, I think 0-16 is a very real possibility.
The Giants are a different story.   Yes, they are 0-5 as well… but they keep almost winning, whereas the Jets just get blown out.   That was certainly true this past weekend against the Cowboys.   The G-Men outplayed Dallas for most of the game and should have gotten the W… but they were up against the zebras too, and you can never beat the zebras.   The refs overturned not one but two Giants touchdowns on bullshit ticky-tacky penalties, and then, on the Cowboys game-winning drive, overlooked an absolutely flagrant hold by Dallas.   Give the G-Men those two TDs and they win going away.  And believe me, they needed that win.   Joe Judge has yet to win a game as head coach, but I have a lot more faith in him than I do in Gase.   At least the Giants make it close.  I think Big Blue will find a few wins sometime this season.
But this is not a good year to be a fan of NYC football.
Current Mood:

embarrassed