Hey, Wild Carders!   Did you miss KNAVES OVER QUEENS, the first book in our British triad, and the twenty-sixth in the overall series (or possibly the twenty-seventh, depending on whether you go by the British or American release dates)?
Have no fear.  The knaves are coming back.   TODAY is the official release date for Tor's trade paperback edition.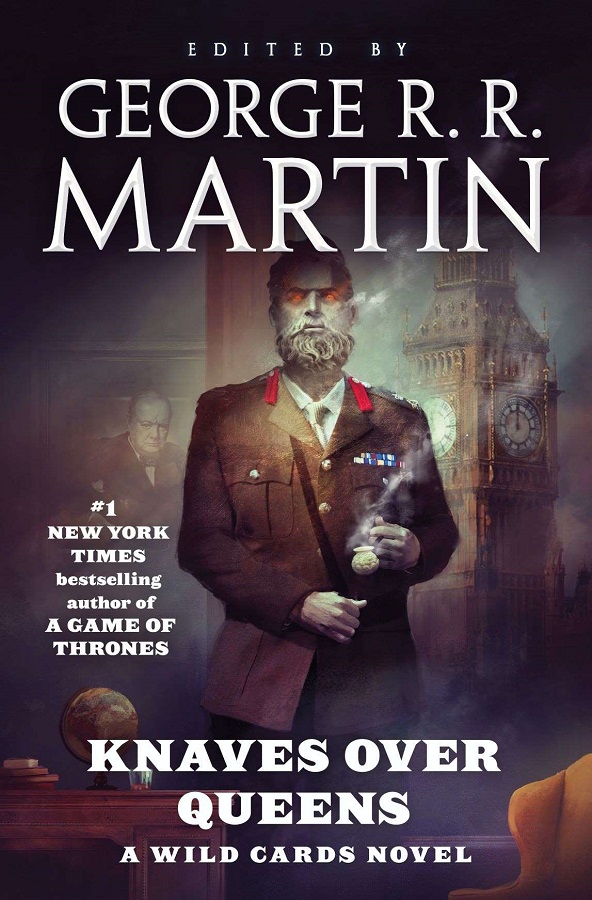 Come meet the Seamstress, Enigma, the Green Man, Charlie Soper, Badh, Stonemaiden, Archimedes, the Visitor, Allen Crippen, Jenny Three Arms, Pygmalion, Banger & Mash, and Jiniri.   Renew your acquaintance with Double Helix, Captain Flint, and Winston Churchill.
Available TODAY from your local bookshop (if they are open), or your favorite online bookseller.
Current Mood:

satisfied