CoNZealand is almost upon us.
As everyone knows (except perhaps the fellow who has been quarantining is his bomb shelter all these months, cut off from human contract), we are not actually gathering in Wellington, New Zealand this year, thanks to the pandemic.  Instead we are having the very first virtual worldcon.
The virtual Nebula Awards went pretty well, so I am hoping that Virtual Worldcon will as well.   But worldcon is a much bigger undertaking, so no one knows.  Least of all me.  Yes, I am the Toastmaster this year, but I am also one of the least tech savvy science fiction writers on the planet.   Aside from Howard Waldrop, anyway.   If the panels could somehow be conducted on the old GEnie platform, I would be fine.  I was very comfortable and quite active on GEnie.   But I gather we are using something called Zoom, and my every attempt to use Zoom hitherfore have been disasters.  This time I will have tech help from the con, however, so maybe it will go better…
I will be a small part of Opening Ceremonies, and I have a couple of panels as well… but my main contribution to the Virtual Worldcon will be as the host of the Hugo Awards.   Something I was looking forward to eagerly since the day the Kiwis asked me to be their Toastmaster.  Of course, that was when I thought I'd be performing on stage, with an audience.   Doing it up in my cabin in front of a video camera was… ah… not quite the same.  Sic transit gloria.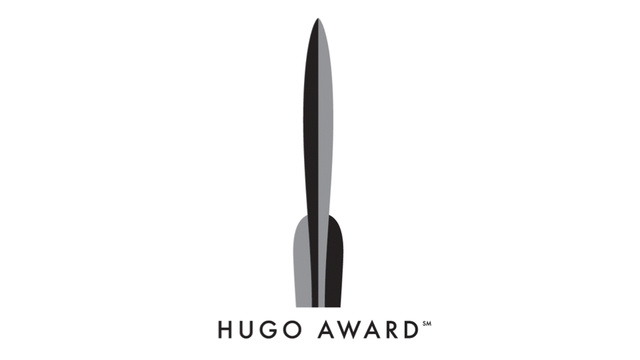 Anyway, here is how the Hugos are going to work…  I have already pre-recorded all of my opening remarks, introductions of the guest presenters (we will have several), amusing (one hopes) anecdotes and bits of history, discussions of each category, and readings of the names of the finalists (in the cases where I am presenting myself, rather than throwing the ball to a guest presenter).  ConNZealand has all those videos.  The rest of it will be live streamed from my theatre in Santa Fe, the Jean Cocteau, where a member of worldcon's tech team will be helping me Zoom.   I will have the envelopes with the names of the winners sealed therein.  I may actually have a Hugo to wave about.
So the drill will go like this: for each category, you will get a pre-recorded video of me as a lead-in.  Then I will either read the finalists, so throw it to another presenter who will do the same.  Most of their remarks are pre-recorded as well.  Then back to me, this time live at the JCC, where I will rip open the envelope and announce the winner.  Then we cut to the happy winner, somewhere in the world…  assuming they are in front of their computers and know how to Zoom and all.  (No, unlike the other major awards shows, we have no plans to show the fake smiles on the faces of the sad losers).  The happy winner will make an acceptance speech, long or short as may be, that is entirely up to them.  Then back to me… either live me at the JCC, or pre-recorded me for the next category.
And on and on, starting with the Lodestar and ending with Best Novel.
That's the plan.   Nothing could possibly go wrong, he said fearlessly.
I do not envy the director and tech team who will be doing all the cutting.  They deserve a Hugo themselves.   Maybe I will nominate them next year, in Best Related Work.   Assuming everything works…
I do hope some of you log on and watch, come Hugo time.   For good or ill, it will be one for the ages.
(There will be no Hugo Losers Party.  Sorry).
Current Mood:

anxious