This writing stuff is hard.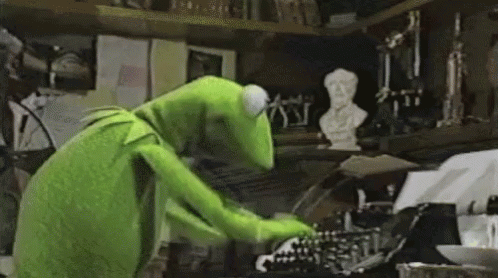 Even so, it has been going well of late.   Three more chapters completed this past week.   And good progress on several more.
Still a long long way to go, though.   Do not get too excited.
In my copious spare time, have been doing some editorial groundwork on three new Wild Cards books as well:  PAIRING UP and SLEEPER STRADDLES and the mosaic HOUSE RULES, where Agatha Christie, H.P. Lovecraft, and P.G. Wodehouse have a wild weekend.   They should be fun… but we are in early early days, so you won't be reading any of them until 2022, I would guess.
(But there is lots of other Wild Cards stuff already in the pipeline for 2020 and 2021, have no fear).
Anyway… be good, kids.   Me and the Frog are headed back to Westeros.
Current Mood:

busy