The dragons are coming… back.
Last night in Hollywood at the WarnerMedia Day, HBO made it official.    We have a green light for a GAME OF THRONES successor show… not just a pilot, but a full season order for ten episodes.   HOUSE OF THE DRAGON is the title of the new show, and needless to say it will be centered on House Targaryen, set a couple of centuries before the events of A SONG OF ICE & FIRE and based upon Archmaester Gyldayn's imaginary history FIRE & BLOOD.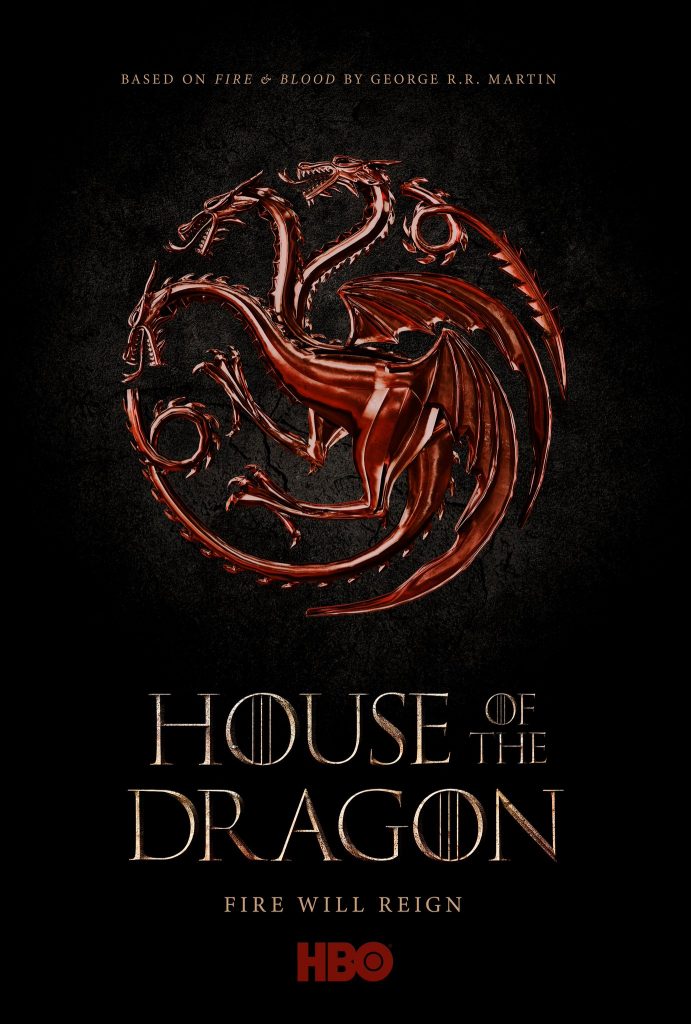 The new series will be helmed by a couple of great showrunners: RYAN CONDAL and MIGUEL SAPOCHNIK.
Miguel's name will be well known to every GAME OF THRONES fan.   One of the hottest directors in television today, he directed five episodes for GOT, and won an Emmy and a DGA Award for his work on "Battle of the Bastards."  Sapochnik will be directing the pilot… well, maybe it is more precise to call it "the first episode"… of HOUSE OF THE DRAGON, and doubtless a number of other episodes as well.   There's no one better.
Ryan Condal is new to Westeros, but not to me.   I first met Ryan when he came to New Mexico to shoot a pilot for a fantasy western that was not picked up.  I visited his set and we became friendly.  Later Ryan created and served as showrunner for the SF series COLONY, and we had the honor of doing a premiere screening for the show at the Jean Cocteau.   He's a terrific writer… and a fan of my books since well before we met.   He tells me that he discovered the series just after A STORM OF SWORDS was published, and "I've loved the books for 19 years."   (He is also a huge fan of my Dunk & Egg stories.   In fact, that was the show he wanted to do initially, but I'm not prepared to bring Dunk & Egg to television until I've written quite a few more stories).  Working with Ryan on the development of HOUSE OF THE DRAGON has been a dream.
The news is all over the internet by now, of course, so I won't rehash the basics here.   But you can find good, informed accounts on a number of websites.  Check here:
https://www.hollywoodreporter.com/live-feed/game-thrones-prequel-house-dragon-gets-hbo-series-order-1250974
https://ew.com/tv/2019/10/30/house-of-the-dragon-thrones/
HOUSE OF THE DRAGON has been in development for several years (though the title has changed a couple of times during that process).  It was actually the first concept I pitched to HBO when we started talking about a successor show, way back in the summer of 2016.  If you'd like to know a bit more of what the show will be about… well, I can't actually spill those beans, but you might want to pick up a copy of two anthologies I did with Gardner Dozois, DANGEROUS WOMEN and ROGUES, and then move on to Archmaester Gyldayn's history, FIRE & BLOOD.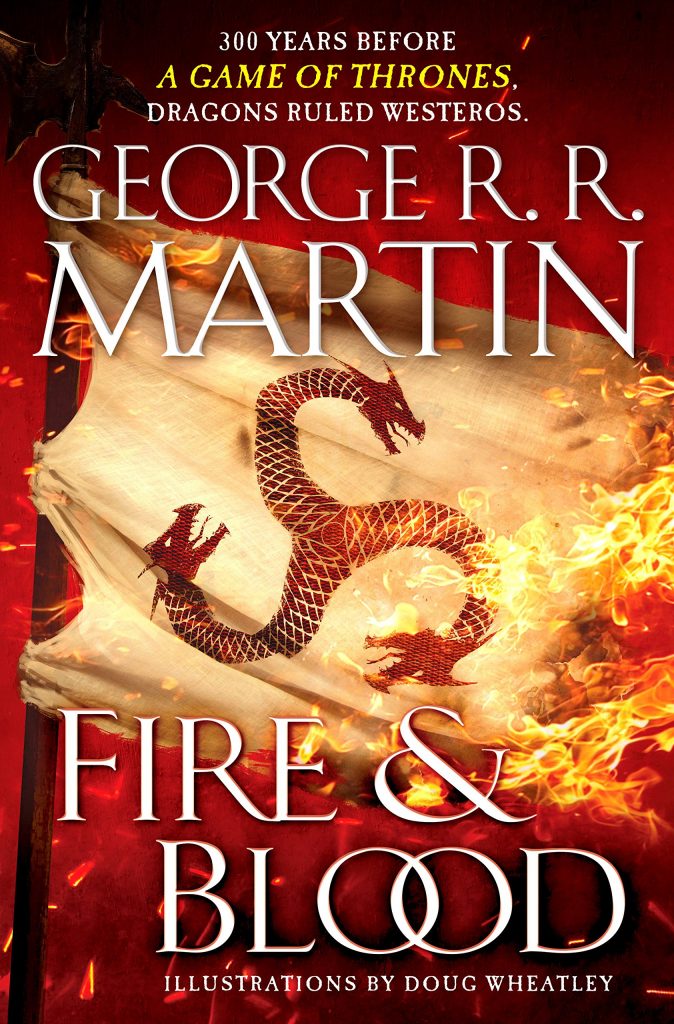 (For the autograph collectors among you, signed copies of all these books are available via mail order from the bookshop at my Jean Cocteau Cinema, https://jeancocteaucinema.com/shop/ )
Ryan Condal has already done a considerable amount of writing on HOUSE OF THE DRAGON, but a lot of work remains ahead of us.   There's a writer's room to be assembled, episodes to be broken down and scripted, a cast and crew to be assembled, budgets and production details to be worked out.   As yet, we don't even know where we will be shooting… though I expect we will revisit at least some of the countries David & Dan used for GAME OF THRONES (Ireland, Iceland, Scotland, Croatia, Morocco, Malta, and Spain).  I expect to be involved in all of this to some extent… and, who knows, if things work out, I may even be able to script a few episodes, as I did for the first four seasons of GAME OF THRONES.
But… let me make this perfectly clear… I am not taking on any scripts until I have finished and delivered WINDS OF WINTER.  Winter is still coming, and WINDS remains my priority, as much as I'd love to write an episodes of HOUSE.
As exciting as the series order is, I would be remiss if I did not also mention the bad news.   HBO also announced that it has decided not to proceed with the other successor show we had in development, the one I kept calling THE LONG NIGHT (though it was, and remains, officially untitled), the pilot for which was shot in Northern Ireland last spring and summer.  Set thousands of years before either GAME OF THRONES or HOUSE OF THE DRAGON, and centered on the Starks and the White Walkers, the untitled pilot was written by Jane Goldman, directed by S.J. Clarkson, and starred Naomi Watts, Miranda Richardson, and a splendid cast.   It goes without saying that I was saddened to hear the show would not be going to series.   Jane Goldman is a terrific screenwriter, and I enjoyed brainstorming with her.   I do not know why HBO decided not to go to series on this one, but I do not think it had  to do with HOUSE OF THE DRAGON.  This was never an either/or situation.  If television has room enough for multiple CSIs and CHICAGO shows… well, Westeros and Essos are a lot bigger, with thousands of years of history and enough tales and legends and characters  for a dozen shows.   Heartbreaking as it is to work for years on a pilot, to pour your blood and sweat and tears into it, and  have it come to nought, it's not at all uncommon.   I've been there myself, more than once.   I know Jane and her team are feeling the disappointment just now, and they have all my sympathy… with my thanks for all their hard work, and my good wishes for whatever they do next.
Current Mood:

excited