I am tickled to report that GAME OF THRONES has taken another award.
This time it's the MTV Golden Popcorn Award.
Here's the list of this year's winners.
http://www.mtv.com/news/3128177/2019-mtv-movie-tv-awards-winners-list/
The trophy just arrived, and it is certainly eye-catching.  (And heavy!)
I usually take butter (real butter please, not "golden flavor") on my popcorn, but gold makes for a nice substitute.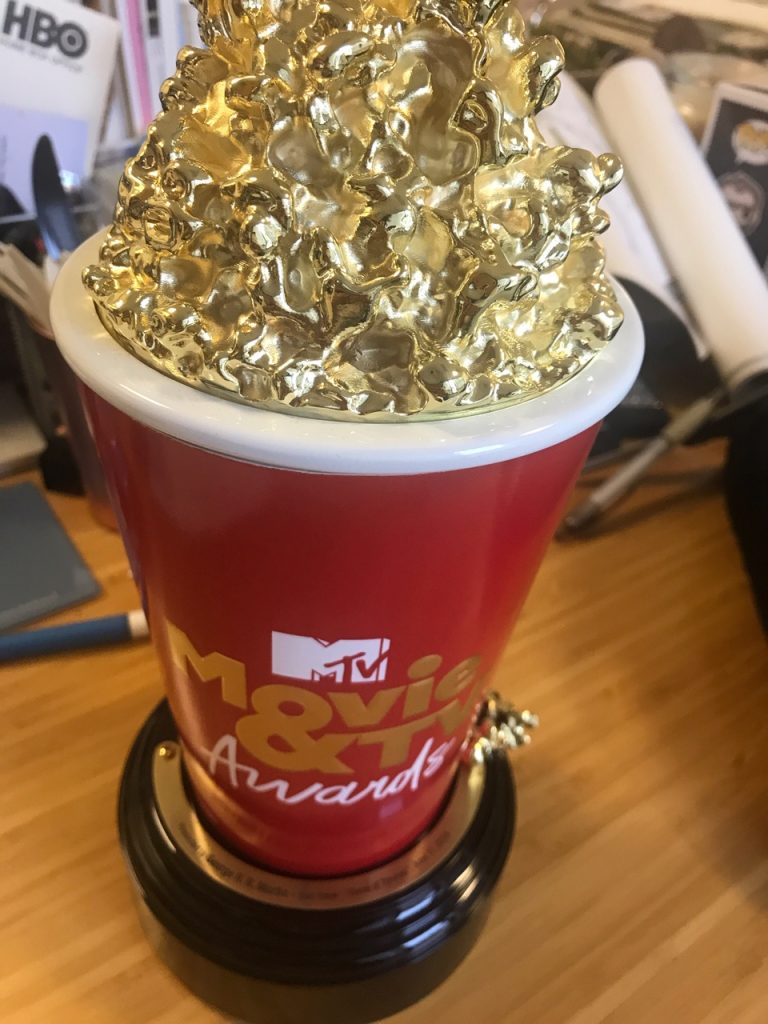 Thank you, all.
I want my MTV.
Current Mood:

bouncy