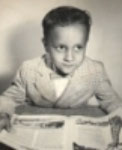 Very pleased to announce that I am being inducted into the Hall of Fame!
No, not the one in Canton, nor the one in Cooperstown.  Not the halls in Cleveland or Seattle either.
Come October, I am being inducted into the New Jersey Hall of Fame.
The announcements just came out:
https://www.nj.com/entertainment/2019/06/new-jersey-hall-of-fame-to-induct-george-rr-martin-martha-stewart-laurie-hernandez-and-more.html
https://www.njarts.net/uncategorized/southside-johnny-the-smithereens-to-be-among-nj-hall-of-fame-inductees-2/
So… pretty cool, I think.   Southside Johnny, the great great NY Giants Bart Oates and Harry Carson, Peter Benchley, Jason Alexander, and all sorts of other great folks will be joining the Hall with me as well.   And the list of previous inductees is pretty amazing too.  I mean, hey, the Boss!
Thanks to everyone who voted for me.
The induction ceremony will be October 27 in Asbury Park.
Though I've lived in New Mexico since 1979, I was born and raised in Bayonne, and New Jersey will always be a part of me.   And now it would seem that I will always be a part of New Jersey as well.   Not bad for a kid from the projects.
Current Mood:

accomplished