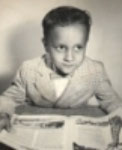 I cannot tell you how jazzed I am to be a part of THE GREAT AMERICAN READ.
PBS is out to find America's most beloved novel.   (Note: not the most loved novel by an American writer, but rather the novel most loved by American readers, which is why a number of British books are on the list).  They've selected 100 finalists, and in the months to come the public will be encouraged to read all of them… or as many as they can… and vote for their favorite.
It's Thunderdome for books; 100 novels enter, one emerges.
Of course, it's all for fun… and to encourage reading, and conversations about books.  About fiction, specifically.
Check it out here: http://www.pbs.org/the-great-american-read/home/ if you want to play.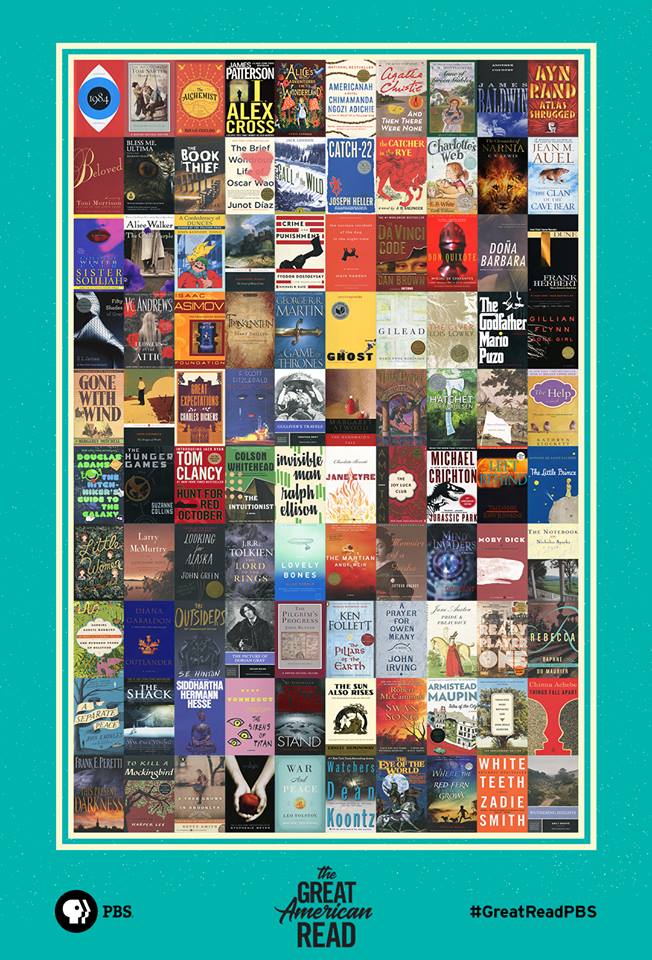 And yes, if you squint at that poster, that's A GAME OF THRONES you see, right in the middle of the fourth row from the top.
It's a VERY eclectic list, one that runs the gamut from canonical classics of modern English literature to last year's bestsellers and mega-sellers, touching every base in between.  Hemingway and Fitzgerald and Melville are there, together with Tom Clancy and James Patterson and E.L. James.   Genre fiction, I am pleased to say, is well represented, including SF and fantasy: not only my own work, but also books by Robert Jordan, Douglas Adams, Michael Crichton, Frank Herbert, J.R.R. Tolkien, and many more.  And congrats to my friends Ernie Cline and Andy Weir, who made the list as well with READY PLAYER ONE and THE MARTIAN.   Mysteries, romance, erotica, literary novels…. it's quite a list.
(Are there omissions?  Of course there are.   I can think of a dozen books I'd like to add myself, and a dozen I'd drop.  But that's where the conversations can start.  PBS wants to get people talking about their favorite books, and so do I).
I don't think A GAME OF THRONES has a chance in seven hells of winning the competition… but just being on the same list as LORD OF THE RINGS, THE GREAT GATSBY, GONE WITH THE WIND, GREAT EXPECTATIONS, LONESOME DOVE, CATCH 22, CHARLOTTE'S WEB blows my mind.  Those are favorites all, towering masterpieces, books that changed my life.
I can't pretend to have read every book on the list… but I'm going to do my best to fill in the gaps in the months to come.
Oh, and besides the vote, there's also an eight-part TV series devoted to THE GREAT AMERICAN READ.   I will be one of the guests on the show, talking about a couple of my own "most loved" titles on the list.   No, not  my own work.  Presumably one of the other guest authors or critics will talk about A GAME OF THRONES, but if so, I have no idea who that will be.
This should be great fun.
And remember:  The reader lives a thousand lives before he dies, the man who never reads lives only one.
Current Mood:

excited