The Wolf is headed north. The Meow Wolf, that is.
It's been in the works for more than a year, but today the news became official. My friends at Meow Wolf are opening a second location, right up I-25 from us in Denver. The new Meow Wolf will not just be a duplication of Santa Fe's House of Eternal Return… for starts, it will be three times larger. But expect the same mythos, the same imagination, the same off-the-wall creativity.
The story is all over the news, so there's no sense rehashing it here. Let me supply links:
http://theknow.denverpost.com/2018/01/04/meow-wolf-denver-art-gallery-opening-announcement-2018/171407/
http://www.westword.com/arts/meow-wolf-announces-plans-for-massive-permanent-exhibition-in-denver-9848033
http://www.santafenewmexican.com/news/local_news/meow-wolf-to-build–square-foot-permanent-exhibition-in/article_e923276e-4ec9-538c-b15c-4c5ef8b79802.html
http://kdvr.com/2018/01/04/art-collective-meow-wolf-coming-to-denver-with-large-permanent-location/
https://www.denverite.com/denver-meow-wolf-location-47239/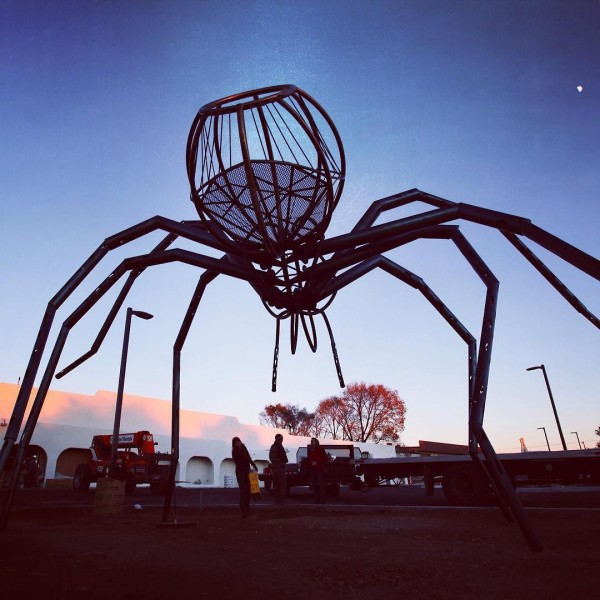 Plans are for ground to be broken on Meow Wolf Denver later this year, with the complex opening in 2020. But… TICKETS ARE ALREADY ON SALE! So if you'd like to reserve a space for the opening week at the new location, head over to https://meowwolf.com/ asap.
And do come visit Santa Fe's original Meow Wolf while you wait.
((Comments are open, for discussion of Meow Wolf only. Please stay on topic)).
Current Mood:

excited
Comments