We had another cool author event at the Jean Cocteau Cinema last night.
Bestselling novelist STUART WOODS came in to join us, to talk about his new thriller HOT PURSUIT.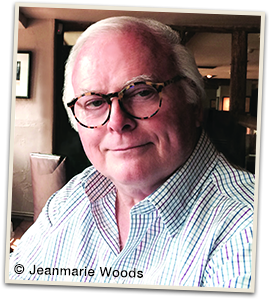 Trent Zelazny conducted the interview, and we had a lively Q & A with our guest afterwards.
And of course we made Stuart sign a big stock of books before we let him leave, so autographed hardcover copies of HOT PURSUIT are available through the Jean Cocteau website… along with signed books by Junot Diaz, Lisa See, Joe Lansdale, James S.A. Corey, Dennis Lehane, Sam Sykes, Diana Gabaldon, aand yours truly.