Hey, lots of good news on the anthology front while I was traipsing around France and Switzerland these past couple of weeks.
OLD MARS led the way, winning the annual Locus Award as the Best Anthology of 2013: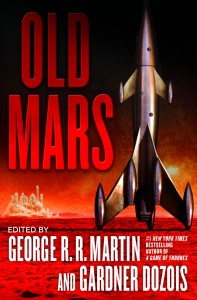 You can check out the details at http://www.locusmag.com/News/2014/06/2014-locus-awards-winners-2/ And congratulations to my pals Daniel Abraham and Ty Franck as well. As James S.A. Corey, they won the Locus Award for Best SF Novel of the year. (Would that ABADDON'S GATE was on the Hugo ballot as well). And of course, congrats to my co-editor Gardner Dozois, and our amazing lineup of writers, who made the anthology the delight that it is. If you haven't checked out OLD MARS yet, you missed at lot.
((And for what it's worth, OLD VENUS will be even better)).
Next thing, the nominees for this year's World Fantasy Award were announced. OLD MARS wasn't eligible, being science fiction and all… but DANGEROUS WOMEN, the big crossgenre anthology that Gardner and I released last summer, is one of the finalists for Best Anthology (against some mighty stiff competition, I might add).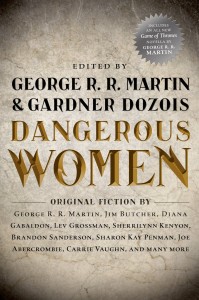 You can check out the full list of Wold Fantasy Award nominees here:
http://www.worldfantasy.org/awards/
To round out the triptych, in the midst of all this recognition for the books that Gargy and I did last year, our newest anthology, ROGUES, hit the shelves from coast and coast… and debuted at #7 on the NEW YORK TIMES Bestseller List. No, not the anthology bestseller list, or the SF/ fantasy bestseller list, but the bestseller list for ALL HARDCOVER FICTION. Which is pretty damned extraordinary for an anthology.
http://www.nytimes.com/best-sellers-books/2014-07-06/hardcover-fiction/list.html
So, all in all, it was a hell of a month.
My thanks to the LOCUS voters, the World Fantasy Con members and judges, and all the readers who snatched up ROGUES.
I love doing anthologies, and introducing great stories and new writers to my fans. It's great to see the books being so well received.
Current Mood:
null