Hey all you European Fans, GRRM is officially on his way to France tomorrow, he will be signing books at the lovely Librairier Grangier bookstore in Dijon from 2PM -6PM on Thursday July 3rd.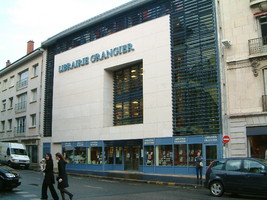 http://www.librairie-grangier.com
Then after a short visit in France, it's off to beautiful Switzerland and the Neuchâtel International Fantastic Film Festival, or NIFFF, which GRRM will be attending from July 5th to July 12th. During this wonderfully weird event highlighting fantastic films from all over the world they will feature three movies personally picked by George, Hitchcock's PSYCHO, CASABLANCA and of course the forever classic FORBIDDEN PLANET. GRRM will be introducing all three of these features and giving a short speech as to the influence these particular films had on him.
GRRM will also be hosting a panel about being an author, working in television and the overall adaptation process. The Panel is listed as the Writer's Room at NIFFF and is being scheduled for Monday the 7th of July at 2PM.
There will also be a signing session for fans during NIFFF it beings at 2PM on Sunday July 12th.
Please visit NIFFFs website for more details on all the fun happening in Neuchâtel this July.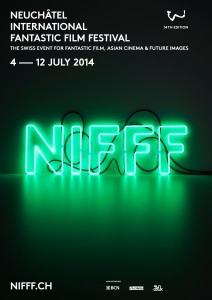 This Announcement has been brought to you by the Minions of Fevre River…. 🙂
Current Mood:
null