Movies are not the only thing we offer at the Jean Cocteau. Since reopening in August, we've had live music, magic, vaudeville, costume contests, some amazing author events and booksignings, birthday parties, Skype interviews, lectures, meetings… and now for the first time we are going to bring some great stand-up comedy to Santa Fe.
Author and comedian JOHN HODGMAN will be coming to the Cocteau on June 2 to perform his stand-up show, "I Stole Your Dad," presenting new observations on subjects including how to dress like a young and relevant person, fax machines and other obsolete technology, marihuana and Downton Abbey, the state songs of Tennessee, the film criticism of Ayn Rand, and how to spend your time when the world did not end like you were certain it would on December 21st of last year.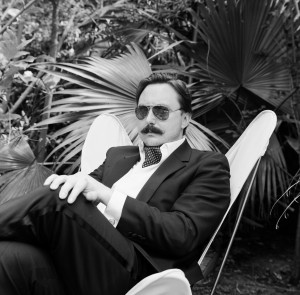 John Hodgman is an author and performer best known as the "Resident Expert" on The Daily Show with Jon Stewart, his COMPLETE WORLD KNOWLEDGE trilogy, and for his podcast and New York Times Magazine column, Judge John Hodgman.
This event is still two months off and hasn't even been officially announced in our newsletter or put up on our website yet, and yet as of this afternoon we had already sold more than 80 tickets. The Cocteau has only 125 seats, but if you'd like to come and hear John, do head over to our website and get your tickets now, before they're all gone.
http://www.jeancocteaucinema.com/
See you at the show.
Current Mood:
null