Neil Gaiman and Amanda Palmer are coming to Santa Fe, and we've got them!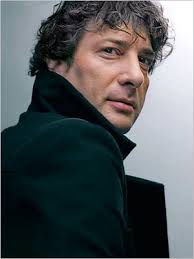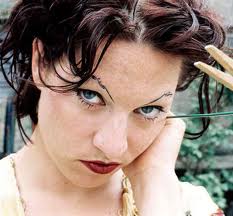 What actually goes on during the Neil and Amanda Show, you may ask? Well, there will be music, stories, autographing, and… you'll need to come and find out.
That's Sunday, September 29, starting at 7:00 pm. Tickets are on sale RIGHT NOW.
Admission will be $75, except for the nine (9) seats in our front row, which will go for $100.
This is a charity event, and one hundred per cent of the box office will be split between two worthy causes: Warehouse 21 and its youth programs http://www.warehouse21.org/ , and the Food Depot, which helps feed hungry New Mexicans http://www.thefooddepot.org/ So help us raise some much-needed funds for these great causes, and spend a Sunday evening with Neil and Amanda.
(Yes, they will gladly sign your books and CDs, and we'll have lots of both for sale on site).
We expect another sellout for this one, so if you'd like to attend, get your seats early. You can get a ticket via the Jean Cocteau website, or by calling us at 505-466-5528. (Have your credit card ready). No more than four (4) tickets per customer, please.
Remember, the Cocteau only seats 120.
See you at the show.
UPDATE: We've sold seventy tickets since I posted this, just a few hours ago. If you want one, buy now.
SECOND UPDATE: I left the theatre a couple of hours ago. At that time we had sold one hundred twelve tickets. Leaving… uh… eight. We can squeeze in a few temp seats as well, maybe… but I expect by now the regular seating is all sold out. I need a bigger theatre.
Current Mood:
null