September 15, 2013 at 6:32 pm

Life is meaningless and full of pain.
And interceptions.
Current Mood:
null
September 15, 2013 at 2:06 pm

Neil Gaiman and Amanda Palmer are coming to Santa Fe, and we've got them!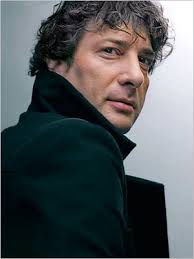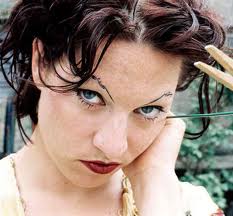 What actually goes on during the Neil and Amanda Show, you may ask? Well, there will be music, stories, autographing, and… you'll need to come and find out.
That's Sunday, September 29, starting at 7:00 pm. Tickets are on sale RIGHT NOW.
Admission will be $75, except for the nine (9) seats in our front row, which will go for $100.
This is a charity event, and one hundred per cent of the box office will be split between two worthy causes: Warehouse 21 and its youth programs http://www.warehouse21.org/ , and the Food Depot, which helps feed hungry New Mexicans http://www.thefooddepot.org/ So help us raise some much-needed funds for these great causes, and spend a Sunday evening with Neil and Amanda.
(Yes, they will gladly sign your books and CDs, and we'll have lots of both for sale on site).
We expect another sellout for this one, so if you'd like to attend, get your seats early. You can get a ticket via the Jean Cocteau website, or by calling us at 505-466-5528. (Have your credit card ready). No more than four (4) tickets per customer, please.
Remember, the Cocteau only seats 120.
See you at the show.
UPDATE: We've sold seventy tickets since I posted this, just a few hours ago. If you want one, buy now.
SECOND UPDATE: I left the theatre a couple of hours ago. At that time we had sold one hundred twelve tickets. Leaving… uh… eight. We can squeeze in a few temp seats as well, maybe… but I expect by now the regular seating is all sold out. I need a bigger theatre.
Current Mood:
null
September 15, 2013 at 1:44 pm

We had a great time last night at the Jean Cocteau with the first of our author events.
Hugo-, Nebula-, and Pulitzer Prize-winning novelist Michael Chabon was on hand to sign books and read from his latest, TELEGRAPH AVENUE. Before that part of the program, however, I inteviewed Michael for ninety minutes or so about his life, career, books, and views on writing and literature. The Cocteau was packed, our first "sell out" crowd since we stopped giving away free tickets. We had to turn away about twenty people, sad to say (next time, guys and gals, get those tickets in advance). Those who got in were glad they did. Popcorn, pizza, and talk about books, can't beat it.
Michael is a great guy and a great writer, and a delightful conversationalist. We were thrilled to have him. He's on his way to Pittsburgh right now, and will be reading and signing at a B&N tonight, so if you're in the Pittsburgh area, still time to attend. In subsequent days he'll be appearing in Cleveland, St. Louis, and Kansas City as well. Be sure to see him if you get a chance… and snatch up a copy or three of TELEGRAPH AVENUE, KAVALIER & CLAY, GENTLEMEN OF THE ROAD, or one of his other titles.
Oh, and I also wanted to mention Michael's limited edition Brokeland t-shirts. You can snag one of them here:
http://teespring.com/brokeland
All the money raised by the t-shirt sales is going to 826 National and their youth literacy programs (http://826national.org/ ) and the McDowell Colony and their writers' retreats (http://www.macdowellcolony.org/ ), both worthy causes.
Current Mood:
null