For all of you who have been clamoring, I have a somewhat belated Xmas/ New Year's gift, a new sample chapter from THE WINDS OF WINTER. You can find it on my website.
This one features Arianne Martell, Princess of Dorne.
(And here she is, couresty of Fantasy Flight Games and Magali Villeneuve)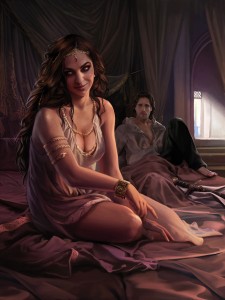 Read, enjoy, discuss, and speculate to your heart's content… but not here, please, there are better places for that, like the forums at Westeros and Tower of the Hand.
Me, I have a lot more writing to do. On WINDS, and half a dozen other projects.
Current Mood:
null