The NEW YORK TIMES bestseller list for August 19 has been released. Here 'tis:
http://www.nytimes.com/best-sellers-books/hardcover-fiction/list.html
A DANCE WITH DRAGONS is on the list, hanging in there at #10 in hardcover bestsellers. Which is not news by itself. DANCE has been on the list for a long time, moving down, moving up, but never quite falling off. For 52 weeks.
That's the news. DANCE has been on the NYT list for one full year.
I never could have imagined this, not in my wildest dreams.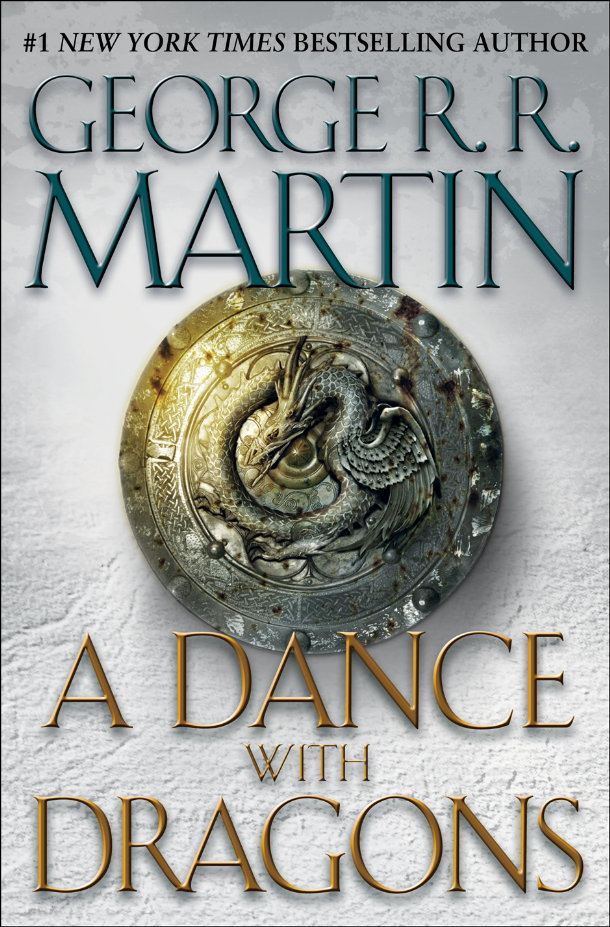 This is a terrific moment for me, of course, but it is nothing I could ever have achieved without the help of others… so very many others…
I owe them thanks.
Thank you to me editors and publishers, past and present, to Anne Groell, Scott Shannon, Nita Taublib, Jennifer Hershey, Irwyn Applebaum, to my valiant and tireless publicists David Moench and Chris Artis, and to all the other great folks at Bantam Spectra and Random House.
Thank you to all the critics and reviewers, who gave the book such outstanding notices, not to mention all sorts of cool awards. I have never had a book better reviewed.
Thanks for all the journalists and feature writers and bloggers who conducted interviews, ran contests, and helped spread the word.
Thanks to Parris, who was with me through every page, and to Ty, my acerbic assistant, who helped crack the whip and spurred me on and kept the trolls at bay. One of these days he may even teach me to say, "no."
Thanks to the Brotherhood Without Banners. Fans and friends, AND they throw the best party at worldcon.
Thanks for all the booksellers and librarians everywhere. You're all heroes.
Thanks to Mike Lombardo and Sue Naegle and Richard Plepler and Mara Mikilian and all the rest of the great folks at HBO, and thanks especially to Brian Cogman, David Benioff, and Dan Weiss, to Peter Dinklage, Emilia Clarke, Sean Bean, Lena Headey, Mark Addy, Jack Gleeson, Nicholaj Coster-Waldau, Sophie Turner, Isaac Hempstead Wright, Kit Harrington, Maisie Williams, Conleth Hill, Michelle Fairley, and the rest of the greatest cast on television, and to our amazing cast and phenomenal directors. A DANCE WITH DRAGONS would likely have made the NYTimes list without the GAME OF THRONES series, but beyond doubt, it is the show that has kept the books riding high for so long. You've all done amazing work.
But most of all, thanks to you, my readers. You were the ones who bought the book a year ago when it first hit the shelves, and you are the ones who are still buying it today, and pressing copies on your lovers and kin, and telling your friends to buy their own copies. Luck can get a book on the list, even keep it there for a week or two… but only a long, sustained passion and great word of mouth can keep a title on the TIMES list for one solid year. So take a bow, readers. I owe it all to you.
All I can say is… keep reading. The best is yet to come.
Current Mood:
null