I've got all sorts of good news for the Wild Cards fans reading this.
LOWBALL, the twenty-second volume in the overall series, and the second part of the current triad that began with FORT FREAK, is almost complete, and should be going in to Tor very shortly. I will be sure and let you know when a publication date is announced. My thanks to my friend and co-editor Melinda Snodgrass for helping me bring this one home.
And the story continues. I've just signed contracts with Tor with the next Wild Cards book, a full-on mosaic to conclude the triad. This one will be titled HIGH STAKES.
Tor's reprints of the first three volumes of the original series have also done very well (well, WILD CARDS and ACES HIGH have done well, JOKERS WILD is still forthcoming), so I am thrilled to announce that we will be continuing with those as well.
We've just signed for four more volumes. New Tor editions of ACES ABROAD, DOWN & DIRTY, ACE IN THE HOLE, and DEAD MAN'S HAND will be coming your way during the next few years, probably as trade paperbacks. And to make things even more interesting, we will be adding three brand new original stories to ACES ABROAD, just as we did for Tor's reissue of WILD CARDS, volume one.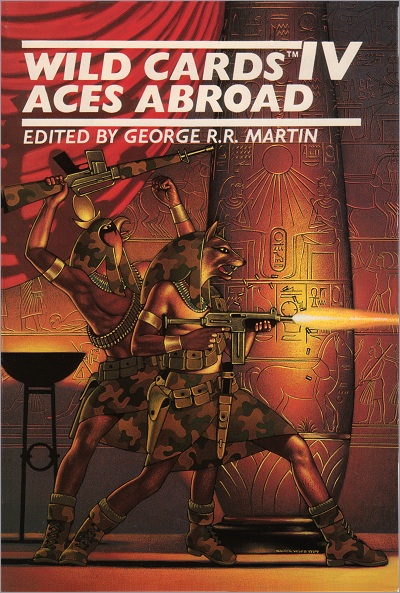 And Wild Cards readers outside the US are going to have plenty to read as well. After far too long, we finally have a new deal in the United Kingdom, where Gollancz/ Orion will be publishing British editions of WILD CARDS, ACES HIGH, JOKERS WILD, INSIDE STRAIGHT, BUSTED FLUSH, SUICIDE KINGS, FORT FREAK, and LOWBALL.
Wild Cards will be invading France as well. We've just closed a deal with J'ai Lu for French translations of the first six volumes in the original series: WILD CARDS, ACES HIGH, JOKERS WILD, ACES ABROAD, DOWN & DIRTY, and ACE IN THE HOLE. (More foreign deals are in the offing but I will hold off on those till the contracts are signed).
We've had a long strange run with Wild Cards… but from all appearances, we're only getting started. If you haven't tried the books yet, what are you waiting for?
Current Mood:
null