Just wanted to share this great picture from this year's Lucca Games and Comics Show in Italy.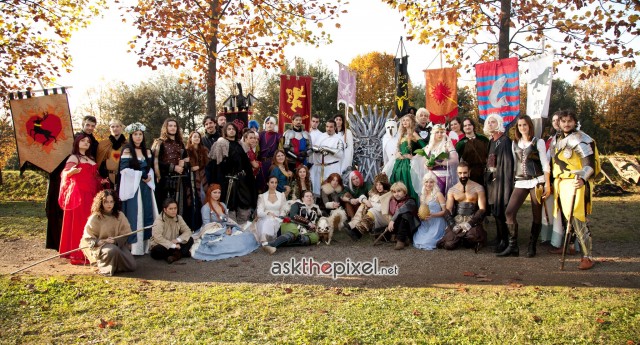 Wonderful costumes… you guys are great… I'm sorry I wasn't there to party with you.
The Lucca Show is the San Diego Comicon of Europe, held in a walled medieval city midway between Florence and Pisa. A great event. I attended once, back in 2005, and I mean to get back there one of these days. It just wasn't possible this year.
But it's nice to see that Westeros was so well represented.
Current Mood:
null