… and counting.
Tomorrow I set off on the first leg of my signing tour. My first stop will be… well, I shouldn't say, since I won't be doing any public appearances there, just swinging by the Random House warehouse on Monday and signing as many copies of A DANCE WITH DRAGONS as I can manage to sign before catching the Acela to Boston that afternoon. Those copies will go out all over the country, to bookstores that are not on the tour, but have placed substantial orders.
The first public signing is in Boston. Well, Burlington, actually. Look for me at the Barnes & Noble, 98 Middlesex Turnpike, starting at 7pm and going to… well, to when they close the store presumably. I'll say a few words, take a few questions, and then deface your books.
After Boston, I'll be at the Union Square B&N in New York City, and then the Carmel B&N in Indianapolis. (Full details on the Appearances page of my website). Then it's home for a brief respite before I depart for San Diego Comicon and the second leg of the tour.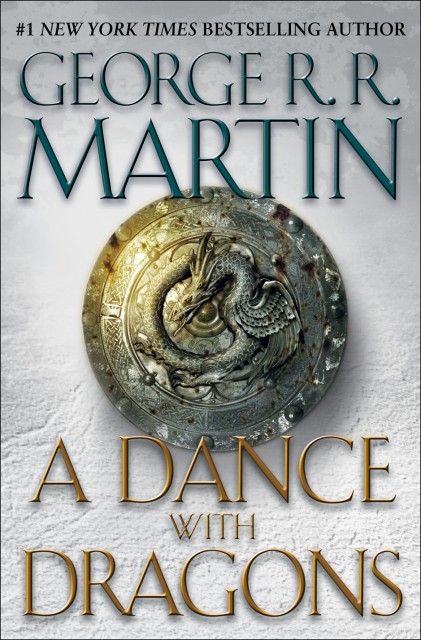 Please take a look at the post my publisher put up on Suvudu:
http://sf-fantasy.suvudu.com/2011/06/on-tour-george-r-r-martin.html?ref=twt_Suvudu_stream
I don't want to disappoint anyone, so let me stress again that, because of the size of the crowds that we're anticipating, I cannot do personalizations or inscriptions at these events. Just straight autographs. I wish that wasn't so, but it is. And I won't be able to pose for photographs either, though you're certainly free to have your friend take a snapshot when I'm signing your book.
The number of items I can sign at each event will depend on the store, the crowd, and other variables.
Be aware, if you head out to one of these, that (1) you may need to wait in line for a very long time, and (2) when you finally reach the front of that line, we'll only have a few second together, at best. ((The BEST place to actually meet me, or any of your favorite SF or fantasy writers, is not at a booksigning, but at a con. But booksignings are good places to meet other fans. You'll definitely meet the people in line with you. You'll be spending hours with 'em, so be friendly. Romances have been known to start waiting in line at booksignings.))
Current Mood:
null