For the New Mexicans out there… I will be signing copies of the new Wild Cards mosaic novel, FORT FREAK, tomorrow at Page One Bookstore. The signing starts at 2:30 pm and will run till about 5:00 pm, depending…
Also on hand to deface your copies of FORT FREAK will be my assistant editor Melinda M. Snodgrass (Franny Black), John Jos. Miller (Father Squid), and Victor Milan (Ratboy and Flipper). Other Wild Cards contributors may also drop by… and if they do, Page One will have copies of the earlier books in the series for them to scrawl in.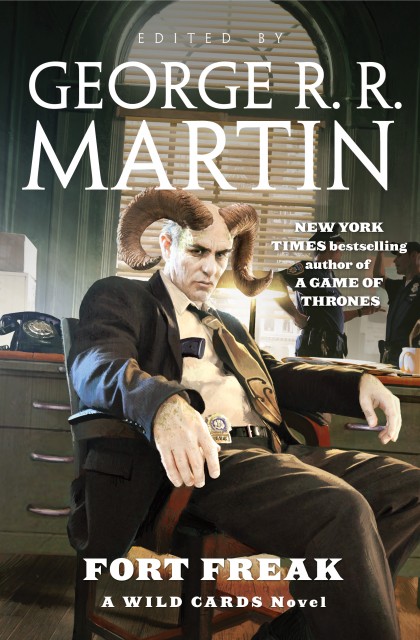 There will also be a brief presentation about Wild Cards, and a Q&A session.
For more details about the signing, check out the Page One website at
http://www.page1book.com/
I should stress that this is a Wild Cards signing. NO COPIES OF DANCE WITH DRAGONS WILL BE ON SALE! I may be able to autograph some of your Ice & Fire books, if time permits, but probably not more than one, and only with a purchase of FORT FREAK. And in the talk and the Q&A session, we'll be talking about Wild Cards, not the new Ice & Fire book or the HBO show. Sorry, but to let GAME OF THRONES take over the session would not be fair to the other writers.
So drop on in to Page One, and pay a visit to Fort Freak.
Current Mood:
null