I'm heading off to the airport in about an hour…
Before I go, though, an advance peek at the cover for the FEVRE DREAM graphic novel, which will be released at the San Diego Comicon in a couple of weeks.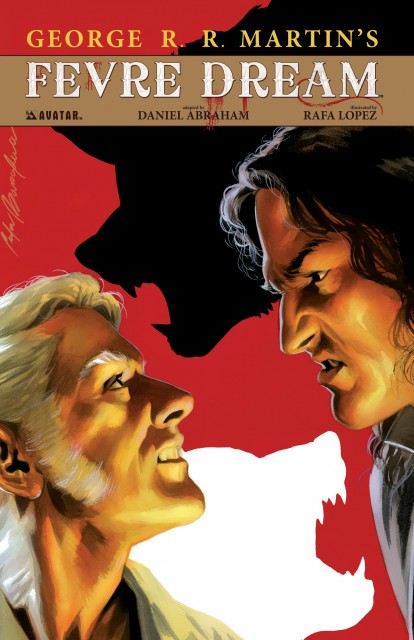 And we have a special offer from Avatar: if anyone pre-orders a copy of the FEVRE DREAM hardcover from them, at the normal cover price, they will be guaranteed a ticket to my signing at the Avatar booth (#2701) on Thursday at 10:00 am. Daniel Abraham, who scripted the adaptation, will be there signing with me. The ticket will allow each holder to get this item plus three of their own signed. (But again, JUST SIGNATURES, no personalizations).
To preorder and get your ticket, go to:
http://www.comcav.com/cart/index.php?main_page=product_info&cPath=179_250&products_id=12036
See you in San Diego, true believers. Keep your steam up.
Current Mood:
null