… another terrific young British actor, Richard Madden.
Madden did some great readings as well, blowing the competition (some very good competition) out of the water.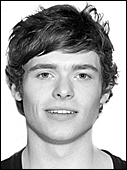 He has done a lot of stage work in England, including playing Romeo in a recent production of ROMEO AND JULIET in Leeds castle. That was the clue I blew, when I talked about a player exclaiming about roses in a castle. Of course, it is Juliet who exclaims that a rose by any other name would smell as sweet, not Romeo. Sorry about that. I did get the "castle" part right. Macbeth and Hamlet and many of the Bard's history plays have scenes in castles, but ROMEO & JULIET does not… but the particular production that Madden was in was staged in Leeds castle.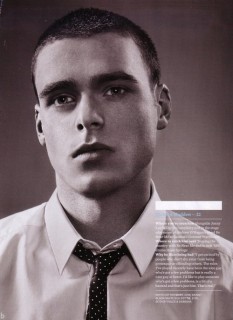 Madden has also been cited as one of Britian's hot young actors by ESQUIRE, which became another clue. He's gotten some great reviews, and has a terrific look for Robb. If we go three seasons, women will weep… (and so may I).
Current Mood:
null