The world became a little poorer this week. Roy Dotrice has died. He was ninety-four.
Roy first took up acting in a German prisoner of war camp during World War II, and went on to become one of the giants of British stage and screen, decorated by the Queen. He set a record for his one-man play BRIEF LIVES, and performed the key role of Mozart's father in the film of AMADEUS, among a hundred other credits. He was a supremely gifted actor.
He was also my friend. He lived in the United Kingdom and I lived in New Mexico, so we did not see each other often, but whenever we did get together, it was a delight. I will always treasure the memory of the dinner I shared with Roy and his wife Kay (who passed away a few years ago) at his club, the Garrick, a centuries-old haunt of the legends of the British stage. That was a truly amazing evening. The last time I saw Roy was in Los Angeles, however, at the party his daughter threw him on the occasion of his 90th birthday.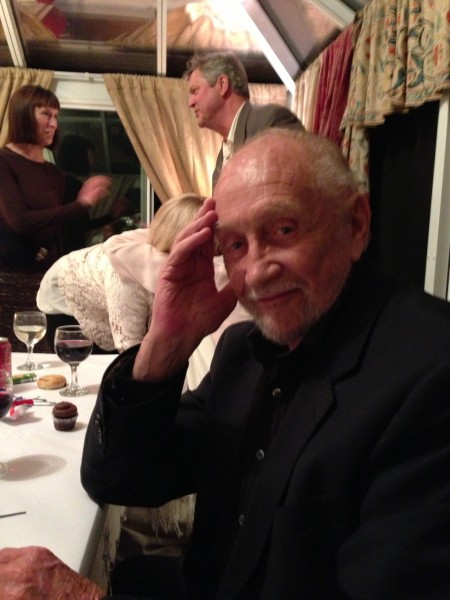 Many of the news stories about Roy's death identified him as a GAME OF THRONES cast member. He was that, of course. He played the pyromancer Hallyne in two episodes during our second season… and, as with everything he did, he played him wonderfully.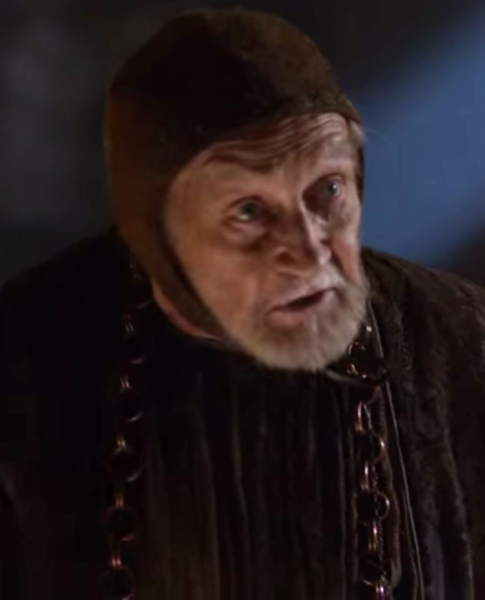 Truth be told, Roy might have had a much larger role in the series. When we first cast the show, he was our choice to play Grand Maester Pycelle, and I have no doubt that he would have been magnificent in that role. Sadly, health problems forced him to bow out. Julian Glover stepped up and performed admirably in his stead, but sometimes I still wonder at what might have been.
Roy's association with GAME OF THRONES runs far deeper than the television series. He was also the reader of the audiobooks of all five volumes of the series… though calling him a "reader" does not truly reflect his work. Roy performed those books. He gave every character his (or her) own distinctive voice, despite the fact that there were hundreds of them. So many, in fact, that the Guinness Book of World Records recognized him for voicing the most characters in an audibook for his work on A GAME OF THRONES, a record he still holds today (though actually I suspect he broke it himself for his readings of the later books).
I loved what Roy did on the audiobooks. He did not just read my words aloud, he brought them to life, in a way few actors could. And the fans agreed. Roy did the audiobooks for A GAME OF THRONES, A CLASH OF KINGS, and A STORM OF SWORDS, to great acclaim. When it was time to record A FEAST FOR CROWS, however, he was unavailable. Off doing a play in Birmingham, I was told. So my publishers used another reader. But the fans were having none of it. After the audiobook of FEAST was released, Random House received so many complaints that they had no choice but to go back and re-record the book with Roy, and release a second version. So of course when it was time to tape A DANCE WITH DRAGONS, there was never any question as to who would read it.
With Roy gone, I have no idea who will can possibly get to do the audiobooks for THE WINDS OF WINTER and A DREAM OF SPRING. But whoever it is, they will have a hard, hard act to follow.
For all the great work he did on A SONG OF ICE & FIRE, my own memories of Roy Dotrice go back earlier, to the three years we worked together on BEAUTY AND THE BEAST for CBS. Great memories, for me; that was a wonderful show, and a joy to work on. We had an amazing team of writers, and of course a terrific cast, with the likes of Jay Acovone, Linda Hamilton, Jo Anderson, the incredible Ron Perlman… and Roy, of course, as Father. It was an honor and a privilege to write for him.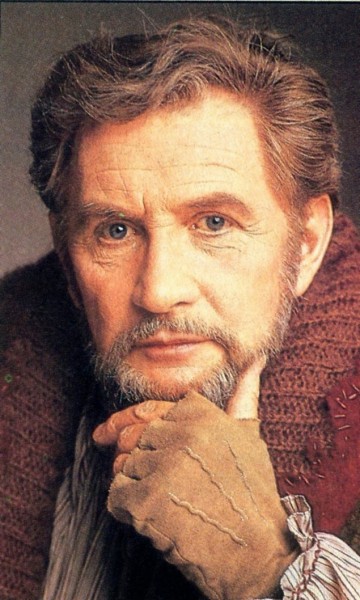 Those years on B&B meant a lot to Roy as well. Just last month, he posted a farewell messages to all the BEAUTY AND THE BEAST fans around the world. You can find it on YouTube:
Such a fine actor. Such a sweet man.
Everyone who knew him is sad today.
Current Mood:

sad