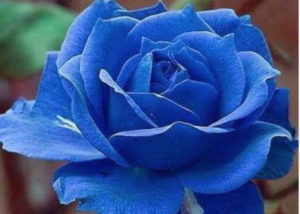 Eight is enough, they say.
But wait a minute.  Who says?   Okay, okay, there was that sitcom way back when, and sure, eight is enough when you're talking children.  In fact, you could even say that eight is MORE than enough… kids.
When you are talking Emmy Awards, though… well…
It's still pretty damn good.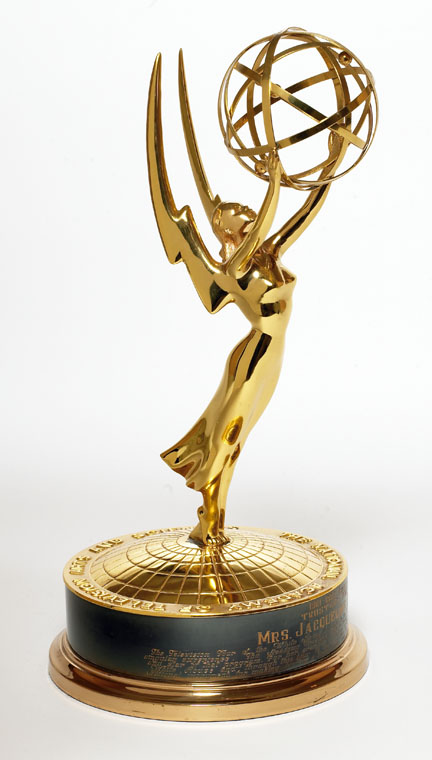 Nominations for the 2023 Emmy Awards were announced last week, and I am pleased and proud to report that HOUSE OF THE DRAGON racked up eight nominations:
CINEMATOGRAPHY FOR A SERIES (ONE HOUR) | "The Lord of the Tides" | Catherine Goldschmidt, Director of Photography
FANTASY/SCI-FI COSTUMES | "The Heirs of the Dragon" | Jany Temime, Costume Designer; Joanna Lynch, Costume Supervisor; Katherine Burchill, Assistant Costume Designer; Paul Yeowell, Assistant Costume Designer; Rachel George, Assistant Costume Designer
PERIOD AND/OR CHARACTER MAKEUP (NON-PROSTHETIC)  | "We Light The Way" | Amanda Knight, Dept. Head Makeup/Makeup Designer; Hannah Eccleston, Makeup Artist; Heather McMullen, Makeup Artist; Kashiya Hinds, Makeup Artist; Harriet Thompson, Makeup Artist; Natalie Wickens, Makeup Artist; Bonny Monger, Makeup Artist
PROSTHETIC MAKEUP | "The Lord Of The Tides" | Barrie Gower, Prosthetics Designer; Sarah Gower, Prosthetics Co-Department Head; Emma Faulkes, Key Prosthetics Artist; Duncan Jarman, Prosthetic Makeup Artist; Paula Eden, Prosthetic Makeup Artist
PRODUCTION DESIGN FOR A NARRATIVE PERIOD OR FANTASY PROGRAM (ONE HOUR OR MORE) | "The Heirs Of The Dragon" | Jim Clay, Production Designer; Dominic Masters, Supervising Art Director; Claire Nia Richards, Set Decorator
SOUND EDITING FOR A COMEDY OR DRAMA SERIES (ONE HOUR)  | "The Black Queen" | Al Sirkett, Sound Supervisor; Paula Fairfield MPSE, Sound Designer; Adele Fletcher, Supervising ADR Editor; Tim Hands, Supervising Dialogue/Crowd Editor; Mathias Schuster, Foley Editor; David Klotz, Music Editor; Barnaby Smyth, Foley Supervisor/Artist; Timeri Duplat, Music Editor; Paula Boram, Foley Artist
SPECIAL VISUAL EFFECTS IN A SEASON OR MOVIE | Angus Bickerton, Visual Effects Supervisor; Nikeah Forde, VFX Producer; Thomas Horton, VFX Producer; Sven Martin, VFX Supervisor; Mark Spindler, VFX Co-Supervisor; Mark Dauth, Virtual Production Supervisor; Sebastian Meszmann, VFX Producer; Mike Bell, VFX Supervisor; Tobias Graa Winblad, VFX
All those, PLUS the big one:
Additionally, House of the Dragon: Inside the Episode was nominated for OUTSTANDING SHORT FORM NONFICTION OR REALITY SERIES.   Which I suppose means we are up for nine Emmy Awards, not eight, but somehow this last one counts differently, so…
My congratulations to Ryan Condal, Miguel Sapochnick, and the amazing cast and crew of HOT D.  They did some amazing work, and this recognition is well deserved.  Come Emmy night, I hope some of them get to take home a golden lady… but win or lose, it IS an honor just to be nominated.   ((No idea at this writing when that Emmy night will be.   The televised ceremony is scheduled for September 18, with the technical awards a week earlier, but if the strikes have not been settled by then, there is an excellent chance everything will be pushed back to November, or even to next year.))   ((Whether that happens or not, it is unlikely that I will be attending this year's awards.  Too much to do)).
This was a record-breaking year for HBO… well, okay, a record-tying year.  In addition to HOUSE OF THE DRAGON,  THE LAST OF US, SUCCESSION, and THE WHITE LOTUS were also nominated as OUTSTANDING DRAMA (along with some great shows from the other networks and streamers, of course).  This is only the third time in Emmy history that one network has had four different shows in the same category.   CBS did it in 1973, and NBC in 1992.   And now us.
As to whether eight is really enough… well, one hates to be greedy, but I would have loved to see some of our writers, directors, and actors on the final ballot as well.   You don't get to contend for Best Dramatic Series unless you have some great actors, directors, and writers working of you.   Most of our team will have other shots at the prize in seasons to come, to be sure  ((I lost six Emmy Awards before I won my first)), but that's not true for Paddy Considine, alas, not unless Ryan brings King Viserys back as a White Walker — and that's heartbreaking.   My gods, his portrayal was magnificent.    He earned a shelf of trophies for episode eight alone.
We are living in a Golden Age of television, though.   So much great work is being done on so many shows, it is hard to keep up.
Keep watching.  The best is yet to come.