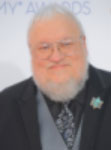 All of us at HBO and HOUSE OF THE DRAGON were thrilled when Hot D won this year's Golden Globe Award as Best Dramatic Series.   I was pretty  surprised as well.   It was great to be nominated, as it was in past years when GAME OF THRONES was selected as one of the finalists by the Hollywood Foreign Press Association, but GOT had never won, and I did not expect that HOUSE would either.   The competition was fierce.
But hey, I have seldom been more pleased to be wrong.
I was not able to attend the awards ceremony in Hollywood (I did attend some in past years, including the year when Ron Perlman won his Globe for his portrayal of Vincent on BEAUTY & THE BEAST).   Milly Alcock, Emma d'Arcy, and Miguel Sapochnik were on hand to accept on behalf of the show.
The Hollywood Foreign Press and HBO were kind enough to ship the Globes to those of us who were not able to attend, however, and mine has now turned up at the Water Gardens here in Santa Fe.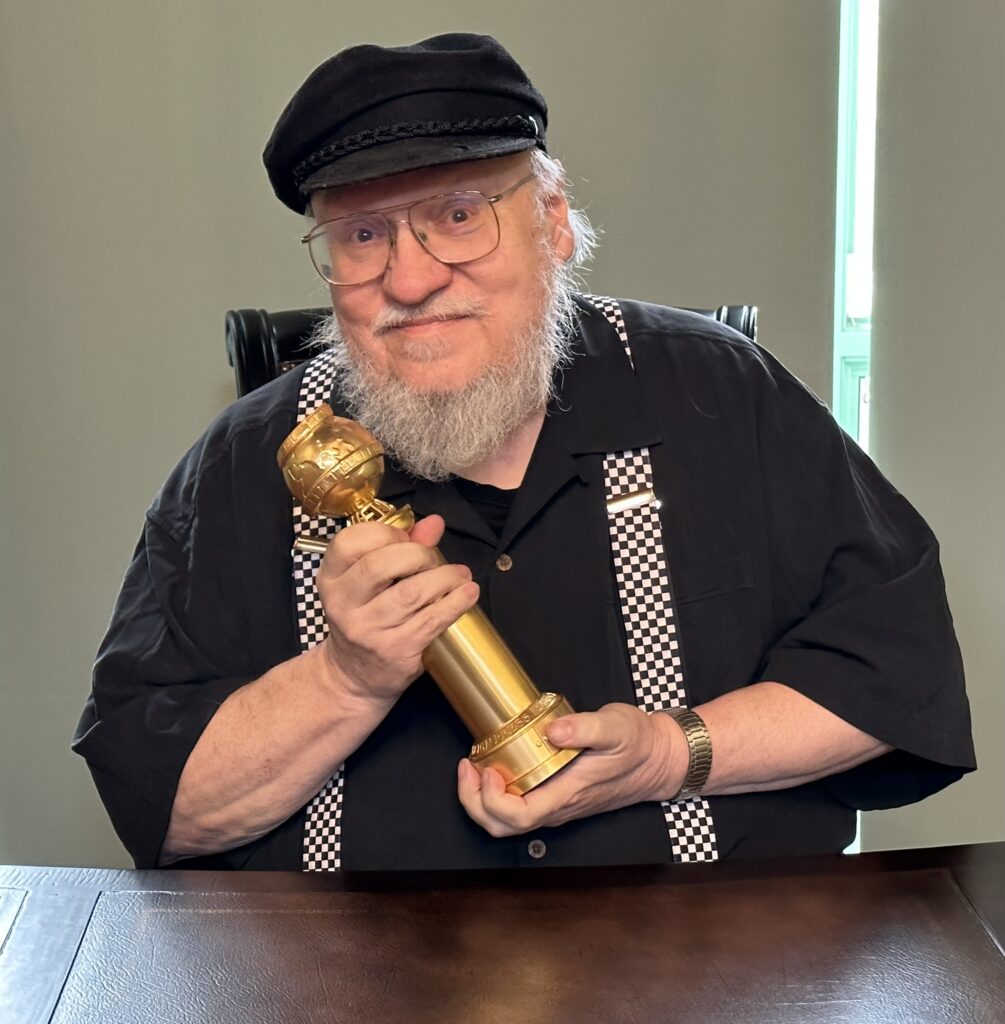 (I have to say, it is one impressive trophy.    Beautiful… and HEAVY.   Much heavier than any other award on my shelves, even the Emmy, which is also heftier than you might think.   You could bludgeon someone to death with a Globe very easily, and I am sure some cop shop will have that happen on an episode one of these days).
((Not that I would ever need to do that.   My house is full of swords)).
Anyway… my thanks to the Hollywood Foreign Press, to everyone who voted for us, to our fans and viewers, and of course to the astonishing cast and crew and writing staff of HOUSE OF THE DRAGON, who brought the beast home at last.
Current Mood:

happy