If you missed Archmaester Gyldayn's history of the Targaryen dynasty the first time around, have no fear.
Our friends at Bantam Spectra are bringing it back.  On sale TODAY in both trade paperback and mass market, with new tie-in cover art from HOUSE OF THE DRAGON (scheduled to debut on HBO on August 21), and illustrations by Doug Wheatley.
Grab your copy here, or wherever books are sold!
https://www.penguinrandomhouse.com/books/556963/fire-and-blood-hbo-tie-in-edition-by-george-r-r-martin/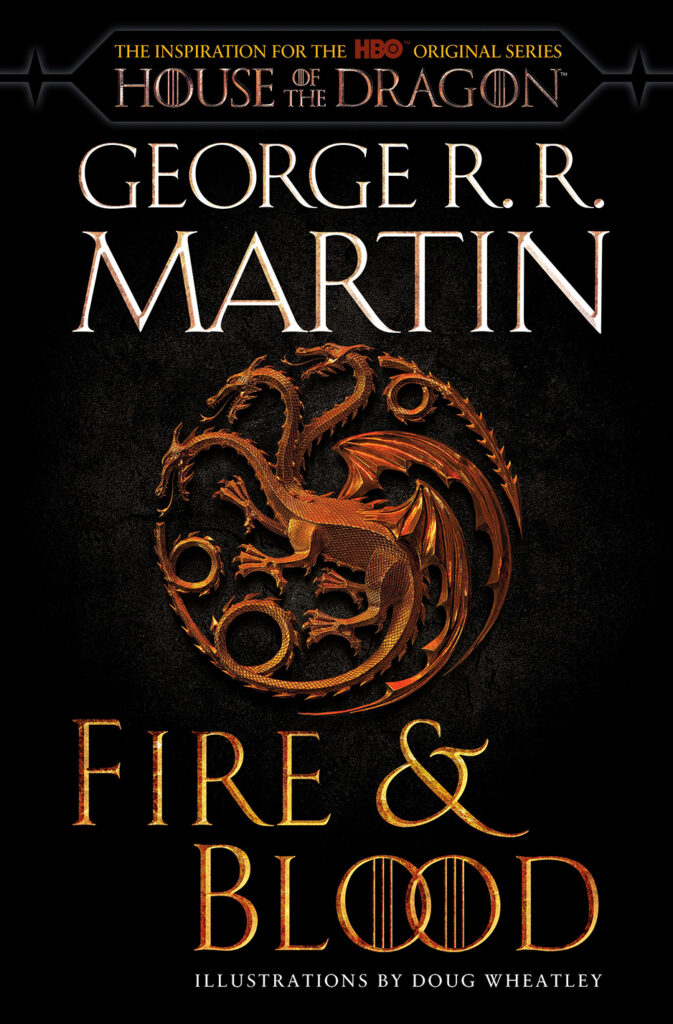 HOUSE OF THE DRAGON will tell the story of the Targaryen civil war known as "the Dance of the Dragons."
FIRE & BLOOD will include that tale… as well as a lot, lot more.   Aegon's Conquest.   Maegor the Cruel and his war with the Faith.   The long reign of Jaehaerys the Conciliator and Good Queen Alysanne.   Septon Moon, the Serpent in Scarlet, Elissa Farman and the stolen dragon eggs, the regency of King Aegon III… it's all here, and much more.
(And yes, this is the first of two volumes.   The second will follow… through not till the WINDS have blown).
Signed copies will be available from Beastly Books in Santa Fe… while they last.
THIS MESSAGE HAS BEEN BROUGHT TO YOU BY THE MINIONS OF FEVRE RIVER