July 27, 2022 at 7:24 pm

An annoucment:
THIS MESSAGE HAS BEEN BROUGHT TO YOU BY THE MINIONS OF FEVRE RIVER
July 27, 2022 at 6:40 pm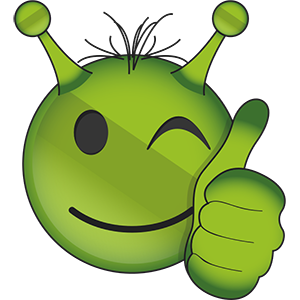 We're root- tootin over the moon about "Night of the Cooters" WORLD premiere! Come take a ride with us, as iconoclast Howard Waldrop's story about extraterrestrials invading Pachuco, TX debuts TOMORROW at 7:30pm during the LA International Shorts Festival.  And if that wasn't enough to get your mother-in-law smiling, the WORLD premiere screening is followed by a Q&A with Joe Lansdale (Bubba Ho-tep, Hap and Leonard) and cast.
This peach of a tale features up and coming talent and some familiar old hats. Ramin Djawadi's musical stylings immediately transport the viewer into the old west, while Trioscope's proprietary animated drama engine that fuses live-action with animation make the pages of a graphic novel come to life on the silver screen. Director Vincent D' Onofrio's rendition of Sheriff Bert Lindley is like a tall glass of sweet-tea on a dusty day while Hopper Penn's walk like his talk has that feeling of a slow, Texas drawl. The talented ensemble cast is rounded out by Martin Sensmeier, Elias Gallegos, Cristin Mcclearry, Harrison Page, Luce Raines, Jazzy Kin O'Brian, and Darius Eteeyan. Produced by Lumenscape in association with Trioscope and Fevre River Packet Co. Directed by Vincent D' Onofrio.  Run, don't walk to reserve your seat now!
Tickets for "Night of the Cooters" PROGRAM 42 available at the venue link   https://www.laemmle.com/festivals/la-shorts-international-film-festival
"It was beyond a treat writing the screenplay for Night of the Cooters.
Always a favorite Waldrop story, and George Martin and Howard Waldrop
and I have known each other for a lot of years. A collaboration
between us all in our individual roles was a dream come true, an
absolute delight." Joe R. Lansdale
For more information about LA International Shorts Festival visit https://www.lashortsfest.com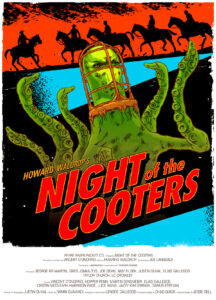 THIS POST BROUGHT TO YOU BY THE MINIONS OF FEVRE RIVER
Current Mood:

excited