Kings and deuces may not be as iconic… or ominous… a poker hand as aces and eights, but it's not a bad hand to be dealt… and Tor will be dealing those cards to all the Wild Cards fans out there with the release of two more volumes on MARCH 15.
DEUCES DOWN will be released in trade paperback that day, with stories from Melinda M. Snodgrass, Walton (Bud) Simons, Stephen Leigh, Michael Cassutt, Kevin Andrew Murphy, Daniel Abraham, and John J. Miller… from the original iBooks edition, long out of print and hard to find… and brand new tales from Caroline Spector, Mary Anne Mohanraj, and Carrie Vaughn, from Tor's reissue.  Come join Puddleman and Chuckles, Cash Mitchell, Gary Bushorn, Father Henry Obst, the Jokertown Boys, the Myth Patrol, Aurora, Demise…and Croyd Crenson, the Sleeper.   I did the editing, with the able assistance of Melinda M. Snodgrass.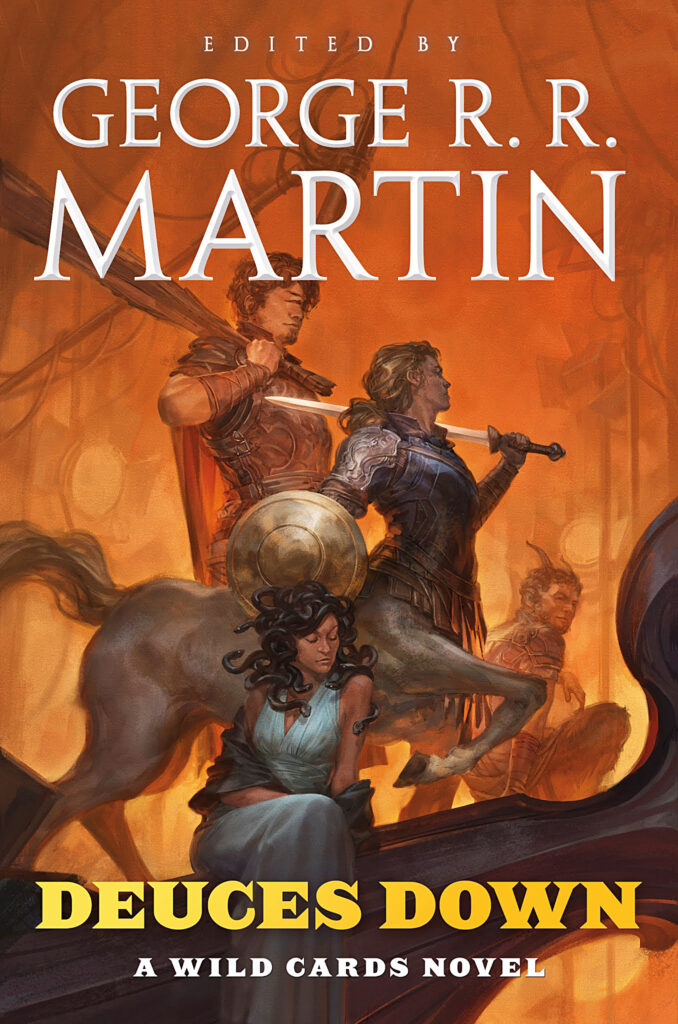 But we have more to offer than deuces.   Tor will also be releasing the first American edition of our new British adventure, THREE KINGS, in hardcover.  The twenty-ninth volume in the series, THREE KINGS is a full mosaic written by Peter Newman, Melinda M. Snodgrass, Mary Anne Mohanraj, Peadar O Guilin, and Caroline Spector, featuring the Green Man, the Seamstress, Enigma, Double Helix, and Badh.   Melinda Snodgrass edited this one, with yours truly assisting… a reverse of the usual arrangement.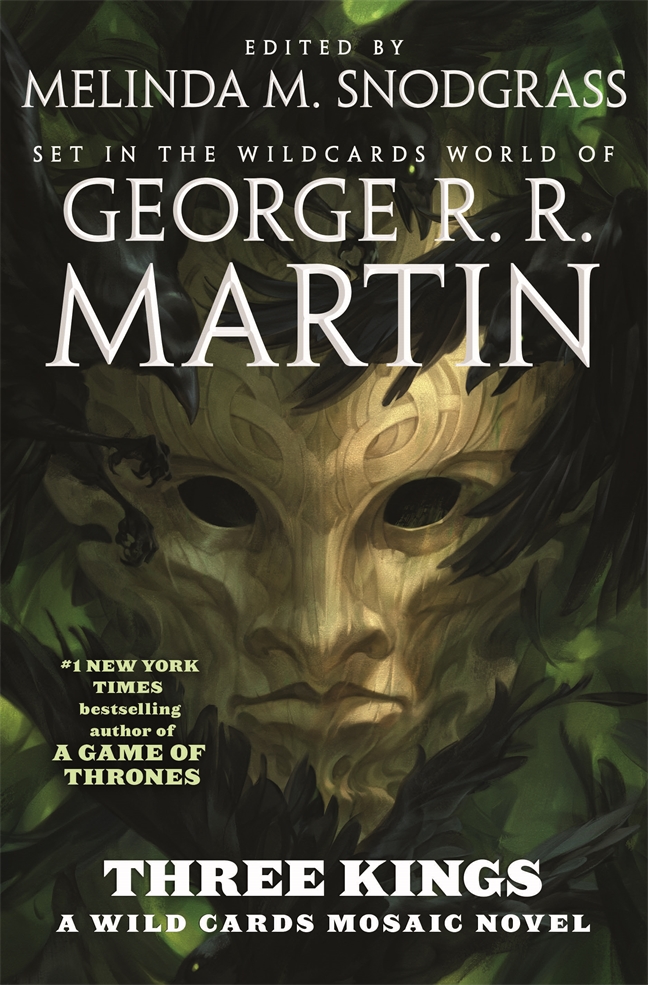 THREE KINGS and DEUCES DOWN will both be available at your local bookstore, and from your favorite on-line bookseller… and of course autographed copies can be had from Beastly Books in Santa Fe at https://jeancocteaucinema.com/beastlybooks/
Current Mood:

pleased