Me and Marvel Comics go way back.
The first words of mine ever to appear in print (well, not counting my high school newspaper) were "Dear Stan and Jack," the opening of my letter of comment in FANTASTIC FOUR #20.   That was my first appearance in the lettercols, but not my last.   I became almost a regular in Marvel letter columns over the next few years… which led me to the nascent comics fandom… and my first published stories in the comics fanzines of the early 60s, superhero stories in prose featuring characters of my own creation like the White Raider, Manta Ray, and Garizan the Mechanical Warrior, along with a few I was "hired" to write (without pay) like Powerman and Dr. Weird.
Those tales started my career, in a strange roundabout way.   As a professional, I wrote science fiction, fantasy, and horror… but I never lost my love of superheroes.   And that eventually led me to a role-playing game called SuperWorld, which in turn led to the creation of the Wild Cards series along about 1986-7.   And now, some thirty-odd books and thirty-six years later, Wild Cards and Marvel are coming together once again.
https://www.marvel.com/articles/comics/george-r-r-martin-s-legendary-super-hero-universe-comes-to-marvel-comics-in-new-wild-cards-series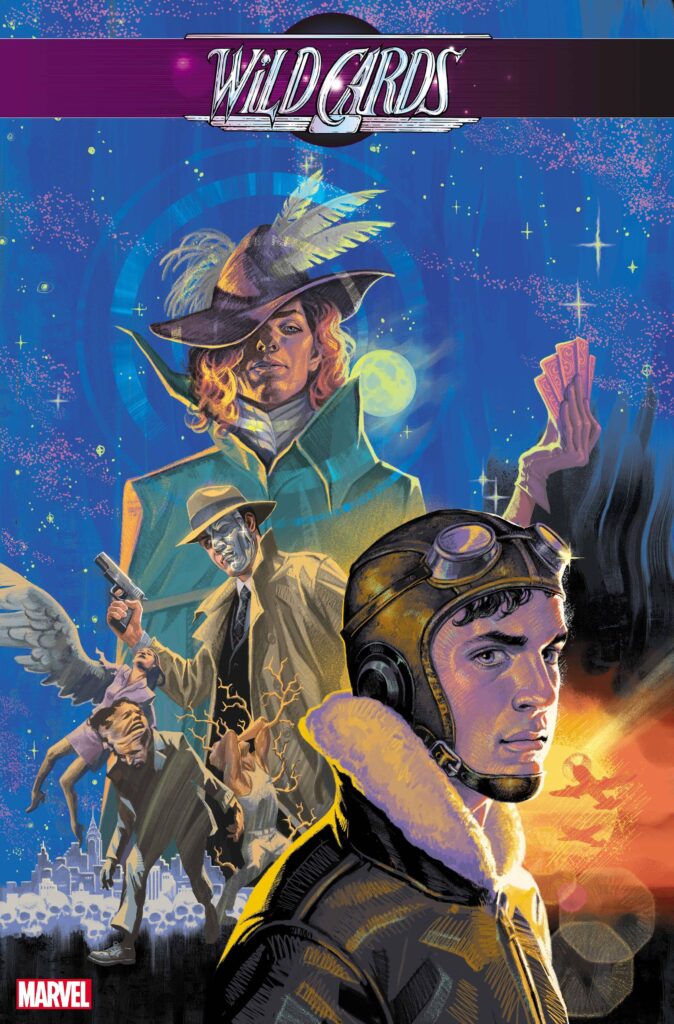 The series is an adaptation of the Wild Cards origin story, scripted by our own Paul Cornell, novelist, scriptwriter, and creator of Abigail the Understudy, a serious actress.   Mike Hawthorne provided the art, and Steve Morris the cover.
If you haven't been reading the Wild Cards books for the last  thirty years… well, shame on you… but here's your chance to see how it all began.   Jetboy, Dr. Tachyon, the Four Aces, and the Great and Powerful Turtle are waiting for you.
Current Mood:

bouncy