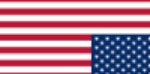 What is happening in Washington right now is shocking and dismaying… but I can't say I find it entirely unexpected.
There have been all too many days, these past couple of years, when I feared that the United States was going the way of the Weimar Republic.
And now the moment of coup is at hand.   Rioters breaking into the Capitol, even the floor of the House and Senate.   One of them trying to haul down the American flag and replace it with a Trump flag.  Congressmen and senators being forced to recess and seek safety.
Sickening.
This is an attempted coup.  Make no mistake.   I am still hopeful that it will end as a failed coup, a Beer Hall Putsch, but we shall see.   The inaction of law enforcement thusfar has been shocking.
Make no mistake, these are not protestors, these are not patriots, these are rioters attempting to destroy our democracy.
They are traitors.
And the traitor in chief is Donald J. Trump.
He should be arrested, removed from office, tried for treason, convicted, and imprisoned.   And Rudy with him.   This is their work.
Current Mood:

angry