Heres something beautiful and fun to help us all look forward to the future a little bit more.
Artist Arantza Sestayo has delivered gorgeous visions of Westeros and beyond, which will feature in the A Song of Ice and Fire 2022 Calendar. Here is the cover, showing 1 of 13 new illustrations.
On sale 7/27/21 at your favorite bookstore.
Pre-order now: https://bit.ly/2KYE7Ch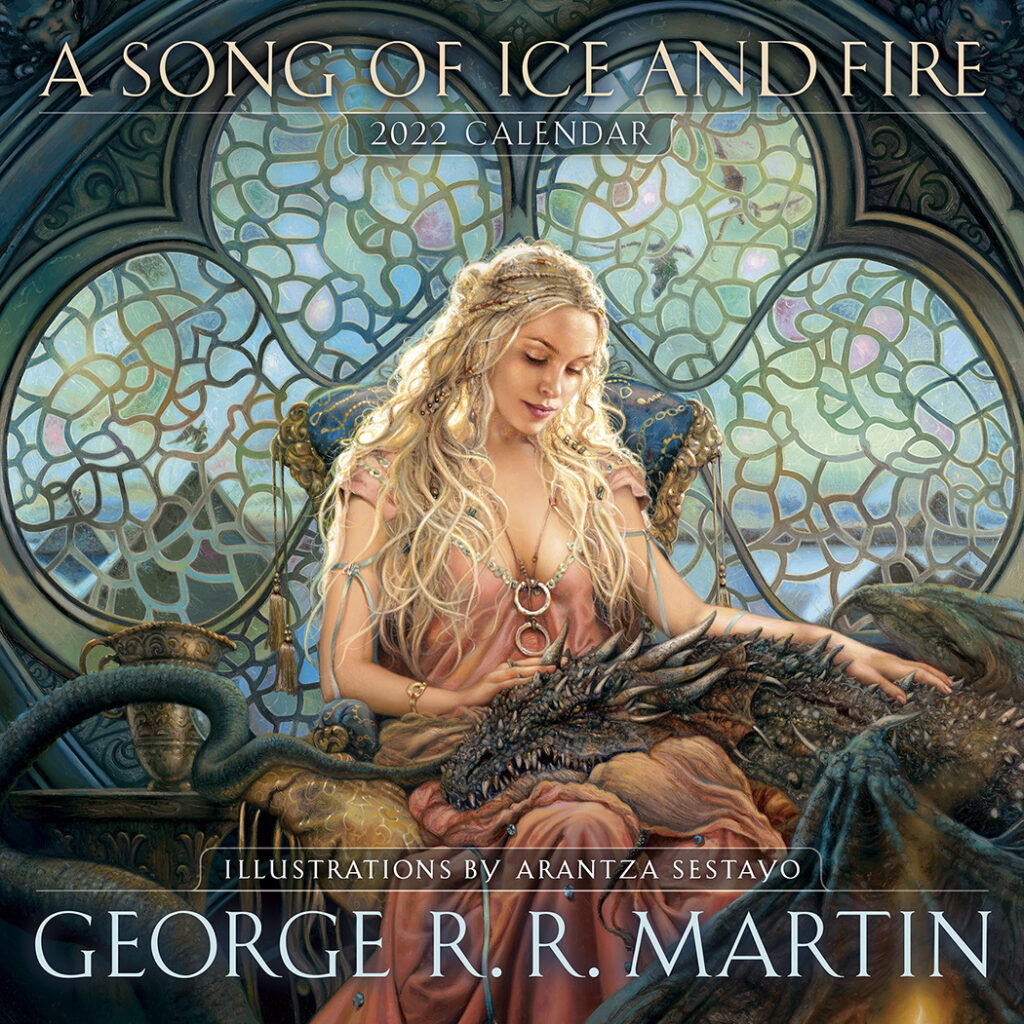 Arantza Sestayo was born in San Sebastián, Spain and currently resides in Valencia. She has worked in the fantasy genre for 20 years, focusing on publishing, where she has illustrated many covers. Arantza has also been assigned to create private commissions. Many of her paintings are featured in Wicked Kisses and Vampires published by Norma Editorial. Arantza is greatly influenced by the Pre-Raphaelite painters and the Art Nouveau era in general. Her beautiful and romantic characters are often trapped in a dark and dangerous gothic world.
For more of her work please visit:
www.alanlynchartists.com/arantaza-sestayo
THIS MESSAGE HAS BE BROUGHT TO YOU BY THE MINIONS OF FEVRE RIVER
Current Mood:

happy