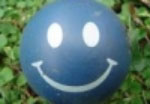 SFWA held its Nebula Awards ceremonies last week, and John Picacio, artist extraordinaire, was one of the winners of this year's Kate Wilhelm Solstice Award… not for his art, but for his contributions to the science fiction and fantasy community.
I had the honor of presenting the award to John.   Well, that is to say, I had the virtual honor of presenting a virtual award to the virtual Picacio.
For all of you who could not be there — which is everyone, thanks to our friend Covid-19 — here is what I had to say:
https://drive.google.com/file/d/1YV6qoTdD_3MZEQe3ulSNNiJrgT1RfSuM/view?usp=drivesdk
Congratulations once again, John.    Very well deserved.
Current Mood:

pleased